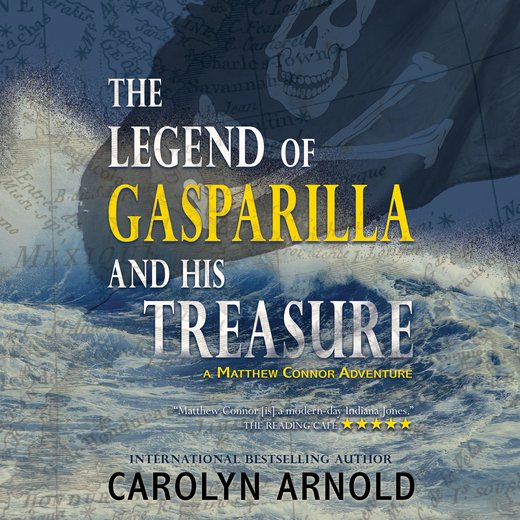 The Legend of Gasparilla and His Treasure
Book info
Media
Author updates
Lists
Synopsis
The beam of his flashlight bounces off the walls but does little to brighten the hidden room he just found. In the corner is a centuries-old desk. His heart hammering, he walks over to it and opens the top drawer. What he finds inside will change his future—and the world's—forever.
For centuries, the existence of Spanish pirate José Gaspar has been relegated to legend, but archaeologist and adventurer Matthew Connor and his two best friends may have just found reason to believe the buccaneer truly existed. They're in Washington, DC, to mark the opening of an exhibit at the Smithsonian Museum of Natural History when a mysterious stranger turns up claiming he may hold the key to the mythical pirate's treasure and invites them to join in his quest to find it.
Rumored to have sailed and plundered the Gulf of Mexico and the Spanish Main during the late eighteenth and early nineteenth centuries, Gaspar would have amassed a vast fortune. But with only the stranger's word and a token of proof, Matthew is intrigued but not sold—until it becomes personal. There's an interested third party, and they're willing to kill for the pirate's bounty.
What ensues is a globe-trotting adventure that will take Matthew and his friends across the world and back again. Danger lurks around every corner as does betrayal, suspicion, and murder. Can anyone be trusted, and will they survive long enough to find out?
The Legend of Gasparilla and His Treasure is a gripping, heart-pounding action adventure that's akin to a modern-day Indiana Jones story. It's light on history and heavy on action, suspense, and intrigue. Strap yourself in for a wild ride and buy this international bestselling book today!
* BingeBooks earns revenue from qualifying purchases as an Amazon Associate as well as from other retail partners.