Thirteen Storeys
Available in:
eBook
Paperback
Audiobook
Hardcover
Book info
Sample
Audiobook
Media
Author updates
Lists
Synopsis
'A modern horror classic from one of the most exciting writers in the field today' Starburst Magazine

Thirteen voices. Thirteen storeys. One dinner party to die for.

An innovative haunted house tour-de-force from the creator of THE MAGNUS ARCHIVES podcast.

GOING UP?

A dinner party is held in the penthouse of a multimillion-pound development. All the guests are strangers - even to their host, the billionaire owner of the building
.
None of them know why they were selected to receive his invitation. Whether privileged or deprived, they share only one thing in common - they've all experienced a shocking disturbance within the building's walls.

By the end of the night, their host is dead, and none of the guests will say what happened. His death has remained one of the biggest unsolved mysteries - until now.

But are you ready for their stories?


'Combines a creeping sense of unease with all-out gore . . . Nerve-jangling.' Guardian

'A wonderfully creepy climax, hitting that perfect spot of uncanny horror' Grimdark Magazine

'Left me feeling uneasy . . . creeped out, and a little bit horrified. In other words, this was an excellent book' NetGalley reviewer

'Steals your sleep, not only because it's such a page turner but it is very very creepy . . . Highly recommended' NetGalley reviewer

'Chilling and so creepy - perfect reading . . . Even if you don't usually go for this genre, give THIRTEEN STOREYS a try - you won't be disappointed!' NetGalley reviewer

'This book literally has it all: simply faultless. A majestic tour de force of the imagination' NetGalley reviewer
Release date: November 26, 2020
Publisher: Gollancz
Print pages: 400
* BingeBooks earns revenue from qualifying purchases as an Amazon Associate as well as from other retail partners.
Listen to a sample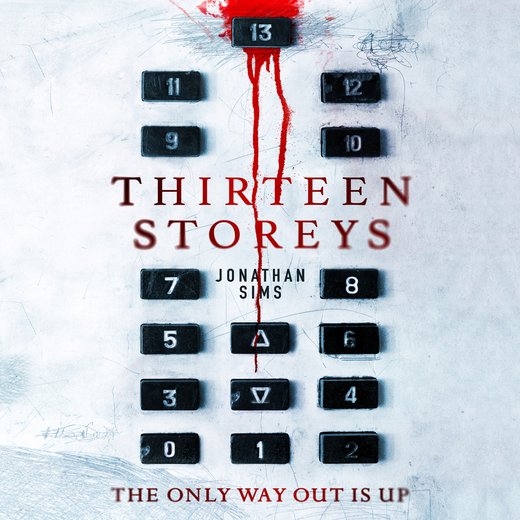 13:14:23
363.65 MB
9781473228764
November 26, 2020
Hachette UK
Thirteen Storeys
Jonathan Sims
Prologue

LEGACY OF A BUTCHERED BILLIONAIRE:

THE LIFE AND DISMEMBERMENT OF TOBIAS FELL

David Erikson,

Crime Editor

Five years on, it's an all-to-familiar cliché that the only thing more interesting than the life of Tobias Fell was his death. For most of his eventful career, he was lauded by the public as an entrepreneurial titan; it's no secret he remains The Sunday ******** 's most interviewed non-political figure, and we certainly weren't alone in that regard, with his picture gracing the front of The ******** Business Post no less than fourteen times since 1992. After his death this fascination has only increased, though it has now taken on a wholly different character. Even for those who don't follow such things it's been hard to escape a relentless tide of true crime investigations, conspiracy theories, even discussions on paranormal forums. The brutal slaying has found its way to the top of more than one online list of 'creepiest unsolved murders'. Alive or dead, nobody ever seems to tire of talking about Tobias Fell.

But there are those who never stopped digging, who never accepted the impossible facts of this baffling case. But with so tantalising a mystery surrounding his death, are we perhaps overlooking the darker corners of his life?

His origins were similar to any other billionaire: he was provided with a small fortune by his father's family and proceeded, through luck, skill and, many say, ruthlessness to turn it into a large fortune. But it has been noted by many that, even by the standards of his peers, young Tobias seemed utterly unconcerned with the ethical implications of his business practices. While many of his more public and well-profiled enterprises (including those covered in this very publication) were PR-friendly tech companies or well-beloved brands, it takes very little digging to notice his most profitable investments came from less cuddly sources: pharmaceutical companies; gemstone mining; environmentally devastating oil extraction and arms manufacture. There were accusations his companies were involved in sweatshops, land seizure and slave labour, with many progressives coming forward with their condemnations of him even when he was still alive.

None of these accusations, however, ever truly seemed to touch Tobias Fell. A ready wit and an instinct for keeping his distance from the less-savoury aspects of his businesses served to keep his image clean, and well-publicised charitable initiatives ensured nobody raised too much interest in his tax affairs (even if many of these philanthropic projects seemed to quietly disappear when the spotlight faded). Every eager would-be tycoon named him their inspiration as he topped rich list after rich list.

There were plenty of reports, of course. Human rights organisations condemned his companies' ethics, but his books on business advice, reputedly ghost-written, made for far easier reading. Indeed, looking through the archives of The Sunday ********, it's hard not to see our own complicity in burying many of these stories in the back pages.

When Tobias began to retreat from the public eye in the years leading up to his death, this seemed only to cement his reputation. For every concerned activist railing against his businesses, there were a dozen admirers intrigued by this new mystique and the occasional long-lens paparazzi photograph of the now-reclusive billionaire. He gradually stepped back from running his companies, and his much-lauded philanthropy entirely dried up. It seemed the business world's golden boy wished to simply spend his time hiding away in the penthouse suite of Banyan Court, a building he commissioned.

It was often said that Banyan Court stood as a monument to everything Tobias Fell was; both to those who held him as their idol, and to those who hated him. A towering, thirteen-storey residential development in the heart of Tower Hamlets, one of the poorest areas of central London. The building burst from the old brick shell of a Victorian factory-turned-tenement and blossomed into a grand edifice of glass and steel, a love letter to tasteful opulence. Our own coverage of the construction ('Billionaire makeover for London's poorest', 3rd July 2004) talked of regeneration and of the project enriching the area. But critics saw only gentrification and the displacement of families, predictions which have largely been proven accurate.

One particular point of contention was the part of Banyan Court given over to 'affordable housing'. Local planning guidelines require new residential developments to set aside a portion of their space as available to low-income occupants, but alleged indifference by the government and enforcement agencies led to persistent rumours about the construction quality of some areas of the building. New residents of these affordable homes reported cut corners, shoddy materials and fire hazards. The flats at the back were apparently almost completely segregated from the glistening modern facilities of the main building, and within a year left-wing blogs began talking about the 'hidden slum' lurking behind the shining facade of Banyan Court. And sitting in his pristine penthouse at the top of it all: Tobias Fell.

But however fascinating his life may have been, his death is what most people remember him for. It has gone down as one of the most high-profile unsolved murders in history. The details that were released to the public (and many details that weren't) have been relentlessly dissected by the media and amateur detectives, and almost no aspect of it makes sense. The sheer brutality of the killing was breathtaking, and yet despite the fact that the murder must have taken place inside his penthouse, none of the blood found at the scene belonged to Tobias Fell. In fact, according to certain leaked case files, no positive identification was ever made. The billionaire was listed as the only victim, so why were there multiple reports from people who saw multiple body bags being removed by the emergency services?

Further igniting the imagination of conspiracy theorists was the matter of the witnesses. Tobias Fell wasn't alone when he was killed. There were thirteen other people with him, all of whom claimed to have been attending a dinner party at his unexpected invitation. Though not all lived in the building, all these 'guests' each had some connection to Banyan Court. Aside from a postcode, however, it seems they had nothing whatsoever in common. An avant-garde art dealer, a local plumber, a six-year-old child attending with her mother … Few, if any, of the guests would be those expected at a billionaire's banquet. Even beyond that, each guest said the same three things: they had never met Tobias Fell before that night; they had received an invitation without any sort of warning; and that, despite the forensic evidence conclusively showing he must have been killed while they were there, none of them had any idea when or how their host had been murdered.

Despite this seemingly obvious pool of suspects, no arrests were ever made by the Metropolitan Police and no official explanation of the killing was ever given. In the five years since the crime, none of the police or medical professionals who were part of the initial call or subsequent investigation have made any comment on the record. Further fuelling speculation of conspiracy were the strange events that occurred in and around Banyan Court in the week leading up to Tobias Fell's murder: the deaths of Edith Kinney and James Andre, officially labelled natural causes and suicide respectively, as well as the disappearance of noted activist Diego Santi, who was last seen entering the building. Theorists have never found a satisfying explanation for any of them.

Now, after half a decade, Banyan Court is all but abandoned. As leases end, estate agents have been unable to find replacements, with other residents and landlords abruptly selling or, in some cases, simply disappearing. The once impressive building now stands silent, casting a lonely eye over the dilapidated buildings below. A thirteen-storey tombstone to a man whose shadow still falls as darkly as that of his creation.

The murder of Tobias Fell remains unsolved, and it is unlikely it will ever be known what actually happened that night, or what those thirteen ill-fated guests truly saw.

1st

Night Work

Violet Ng

114 Banyan Court

'I'm sorry to hear that, it must be awful.'

Violet's mother had always warned her against talking to strangers, of course, but unfortunately it seemed nobody had warned them against talking to her. She bit back her response as the old man gave a sympathetic little tilt of the head, his lips pursed as though sharing her pain.

'My son used to work nights as well,' he continued, ignoring her silence. 'He hated it. Used to say he could never get the sleep right. It's not humane, I reckon.'

Violet had grown up buried beneath her mother's paranoid fear for her safety, weighed down by a hundred cautionary tales, thinly veiled urban legends that supposedly happened to some distant friend of the family. She'd never even mentioned the greatest threat that apparently seemed to plague only her: sympathetic strangers. The elderly man sat opposite was leaning forward, clearly waiting for an answer.

'Must have been hard,' Violet said at last, doing her best to look anywhere else, but the windows of the underground carriage showed only darkness. Her mother's tales had always started the same way, with looking a stranger in the eye. It was her version of 'Once upon a time', but for ending with someone dead in an unmarked lorry. To Violet, the greatest danger of eye contact was that people thought you were interested in their opinions.

'I read somewhere working a night shift can take almost a decade of your life!' her new friend said, relentless in his concern for her wellbeing.

'It's not for everyone,' Violet replied, falling back into the rote half-answers she always ended up using on family who decided they needed to tell her how much she must hate working nights. It happened a lot.

'What exactly do you do?' the old man continued, undeterred.

Violet considered for a moment. She could try to explain it to him, how much she loved it. She could try to vocalise that sense of being adjacent to the world, walking through and beside it, but never quite letting it touch her. She could tell him about her 'lunch' breaks, walking the streets around her office, drinking in the 2 a.m. silence, that wonderful emptiness. Describe watching cars and lorries slowly streaking a down the motorway towards Reading or Basingstoke, like a slow-moving river of lights. She could try to vocalise the almost spiritual connection she felt to the slumbering city. A city her mother had always claimed would kill her.

'I work on the ingestion and editorial management of syndicated media for a large scale B2B-focused press-aggregator, ensuring licensing and copyright compliance for future consumption in data and analytics.'

That shut him up.

Violet emerged from Whitechapel station just as the sky began to fully turn to dawn. The early morning air was cool and refreshing, before the summer heat really started, and she felt the first tinges of a satisfied exhaustion at the edges of her limbs. Her eyelids were pleasantly heavy as she slowly walked home. It wasn't long before it loomed before her, blotting out the sunrise.

Banyan Court rose above the streets of Tower Hamlets, gazing down with a paternalistic pity for the homeless and the struggling who simply hadn't had the good sense to be born rich. Violet smirked quietly to herself and walked quickly past the shining glass front doors. They didn't like it if you loitered. She passed the small patches of immaculately maintained greenery and turned down the small alleyway that ran along the side of Banyan Court. Between the rows of huge bins far too unsightly to be left visible from the street (and easily large enough for a dismembered body, her mother would have said), and past the line where glass gave way to concrete and old brick. Violet made her way to Resident Entrance B.

The small concrete courtyard was swept about once a month by the council, but the bars over the ground floor windows prevented any attempt to keep the glass clean. Those bars, heavy and painted a bright warning yellow, had been added when the building was first renovated, and they had always struck Violet as being a message, rather than a response to any actual crime. Like the CCTV signs that became more numerous as you approached the door to the rear apartments, no longer warning passers-by that residents were protected by surveillance, but instead reminding the less-trusted occupants that they were being watched.

She took a moment to breathe it all in, taking a seat on the raised section of concrete where teenagers sometimes gathered to smoke and laugh. She placed her hand on the cold, rough surface and closed her eyes. Her family had never understood Violet's decision to move to the city. The youngest of two brothers and four sisters, raised in a warm home near the Scottish border that had somehow always been kept immaculate, her choice of lifestyle baffled her siblings. They had made their lives near home, with children and dogs and wide-open sky. Violet's existence, by comparison, was grimy and cramped: living in a tiny, squalid flat to grind away at a pointless desk job in a lightless office. They never understood that that was the point. Violet secretly loved that hardscrabble urban life, skirting poverty and wearing her fingers to the bone. It was something that her parents had once dismissed as 'the resilience of youth', but here she was aged thirty-one and this was still the life she wanted. It was a part of her so deeply ingrained that no amount of what her mother called 'harsh reality' could dislodge it.

She looked over the rusty basketball hoop on the nearby wall, just above the defaced sign that had once read 'No Ball Games' and smiled as she remembered one of her mother's classic pieces of 'reality': the gruesome tale of a young man who moved to London and caught the eye of a violent gang. They killed him, of course, and played a rousing game of basketball with his head. Her mother had read it in the paper, she claimed, but couldn't quite remember which one, and got quite upset when Violet gently questioned how exactly one could dribble with a human head, which traditionally was one of the less-bouncy pieces of sports equipment.

Violet turned away and got out her key, but Resident Entrance B apparently hadn't latched, and she didn't need it. Still smiling quietly to herself as she entered the cool of the dark hallway, she ignored the vandalised letterboxes. Though her mother's dire predictions of robbery, murder or kidnapping had never come true (yet another way Violet had disappointed her), she had been right about how harsh and ugly London was. If you couldn't find the quiet joy in that ugliness, it might be a bit much for some people.

The lift was working for once. She leaned heavily against the smudged mirror, appreciating the slow journey towards her flat and ignoring the small voice that called her lazy for not taking the stairs. Home was two cramped and dingy bedrooms at the back of the eighth floor with a laundry list of problems that appealed to her stubborn pride. She loved it. She and her flatmate Marie were the last of their university friends still renting in central London. When they'd first seen the listing, a few years ago now, Violet had assumed the low rent must have been a mistake. The pictures had showed the luxuriant glass frontage, with only a couple of clearly recycled stock photos of the interior. Once they'd actually viewed the place the reality of 'Resident Entrance B' became clear. It might have been the closest Violet ever got to being in one of her mother's stories, as they were led to the crumbling, bare apartment by a shifty looking estate agent. But the doors never slammed shut behind them, the bedroom wasn't a secret kill-room, and by then Marie's housing situation had deteriorated to the point where being fussy simply wasn't an option. So, they'd had to take it. Violet would never tell her friend how glad she was that decision was forced on them, but sometimes she thought Marie knew.

As she quietly opened the front door, she took a moment to listen out for the tell-tale sounds of Marie's morning routine. Nothing. Nodding to herself, Violet made her way towards her bedroom. Fatigue fully caught up with her as she checked the blackout curtains and went through her bedtime routine. She loved this flat. She loved it in that hard, proud part of her that rejected the soft comforts of an easy life; that fragment of her soul that heard her friends complain of city life and secretly judged them weak. Nothing worth doing should be easy, she had always felt, and that included living.

'He was there again yesterday.'

'Who?' Violet didn't look up from her laptop.

'That guy hanging around next door,' Marie's tone was low, conspiratorial, like it always was when she was gossiping.

'I thought he lived there.'

'No.' Marie shook her head. 'The woman who lives there, she must be in her eighties or something. This guy's young.'

'You do know grandchildren are a thing, right?'

'Sure, but he's been there three times over the last week. And I haven't seen her at all.'

'Well A, she was closer to fifty, and B, I'm pretty sure she moved out. I saw a bunch of boxes last month.'

'Yeah, well I didn't see any boxes. And I definitely didn't see him move in.'

Violet put her laptop down and offered her a cup of coffee. Marie shook her head again, gesturing to her pyjamas.

'So, you think he killed her.' Violet smiled at her flatmate.

'No, that's not—'

'You know what that sounds like to me?'

'Don't start.'

'Hey.' Violet's grin widened. 'You're the one proposing our new neighbour murdered a harmless old lady and now lives there with her body, watching you, the sweet stench of decay still clinging to his clothes.'

Marie was unimpressed

'It's just he keeps hanging around outside the door. I don't like it.'

'Why don't you just go over and knock? Ask him if he murdered her.'

'I don't even know her name!' Marie's feigned indignation didn't quite cover up her genuine discomfort at the idea of actually speaking to a neighbour.

'Well, that's a perfect follow-up question, isn't it?' Violet said, eyes locked on their cheap Argos kettle as it gradually convinced itself to boil.

'I just don't like it,' Marie repeated. 'The hallway reeks of smoke every time he's been there.'

'Well, that's it then, isn't it?'

'What?'

'If she hasn't moved out, then maybe he's staying with his grandmother, or whatever, and she doesn't like him smoking in the flat.' The smell of the instant coffee hit Violet's nostrils and she sighed happily, looking out the window at the evening lights below.

'So, he does it in the corridor? Isn't there, like, a fine for that? And what about the smoke alarms?'

'What about them?'

'What, you don't think they work?'

'About as well as anything else in this place.' Violet tried a sip of coffee. Still too hot. There was silence for a moment.

'We're going to die in a fire, aren't we?' Marie said, the resignation in her voice only half-pretend.

'What's this "we" you're talking about? I'm going to work.'

Marie gave Violet a withering look, but her flatmate didn't notice.

The front door shut behind Violet with a weighty metal click. Marie had insisted they replace the flimsy lock with something a little more solid, and Violet couldn't deny that there was a certain reassurance to the sound. Their door stood halfway down the blank and utilitarian corridor. To their right a few flats lay between them and the intersection that led to the staircase. To their left, three more led up to a window looking out over the urban patchwork below, with the lift opposite the furthest one.

There were technically two lifts beyond Resident Entrance B. One of them, the one she'd occasionally use, was a cramped and foul-smelling thing that seemed out of order as often as it was working. It listed the floors from G to eleven, missing out floor six as the button had fallen off some time ago and had never been replaced, no matter how often the lift was repaired. Violet had got used to using the stairs, something Marie begrudgingly referred to as her 'cardio', while Violet simply smiled a sweet, bitter grin and told her to think about how much worse that poor billionaire in the penthouse must have it.

It was the other lift that really captured Violet's imagination. Through that dingy courtyard, past the rows of iron mailboxes, empty bike rails, and just enough snaking corridor to make a visitor doubt their way, there was a spiralling stairwell that stretched up through the back of Banyan Court. It was old, part of the original structure, with uneven tile steps that had clearly been resurfaced, but not repaired. At the centre of the curving steps was an ancient wrought-iron goods lift. Violet had no idea how old it was (turn of the century, maybe?) or why it had been left in place when the building was redeveloped. It should go all to the way to the penthouse. At least, it would if it worked, something she thought unlikely given the hazard tape, the warning signs, and the sturdy yellow padlock bigger than her hand. Marie swore that she'd seen the thing moving once or twice, but Marie swore a lot of things, and as far as Violet was concerned, it was nothing but a towering metal spine, a strange relic of iron vertebrae gradually falling to rust. One of the city's hidden bones that she had lucked into living beside.

Violet checked down the corridor, over towards flat 116. There was nobody there. No mysterious smoking stranger hovering menacingly between her and the lift, waiting to catch her eye as prelude to murder. She stopped for just a moment as she passed the door, straining her ears for any sound from inside, but all was quiet. She wrinkled her nose as the lift arrived and headed down towards her commute.

Work passed slowly. She had managed to leave her headphones next to her bed and having to give her full attention to what actually amounted to eight hours of copying and pasting text left her feeling almost comatose. She always forgot how silent the office was. There must have been almost forty people there, just as bored and unchallenged as she was, but the quiet of the night shift was almost never broken, an unspoken rule that Violet had always been in favour of, at least when she had been able to listen to her music or the occasional podcast. But tonight it felt heavier than usual, and there were moments it seemed almost like a physical weight, pressing down on her. She kept realising that she was holding her breath.

It wasn't just the dangers of the nocturnal streets her mother had warned her about. Working nights was top of the list of things to be dreaded, according to her. Burnout and suicide were the recurring conclusions of that strand of story, with one memorable tale of a man who had 'gone mad from the quiet', whatever that meant, and had burned down the office block with all his co-workers inside. The thought was enough to get her through the first few hours, as there was nothing more likely to inspire her to work harder than proving her mother wrong.

Violet watched as the smokers got up for what must have been their third break in as many hours, and tried to choke down the quiet anger she always felt watching them. She couldn't stand laziness. She knew, of course, that the job she worked was largely pointless, just busywork to keep money circulating between a handful of dying businesses, but that didn't matter. That was the work. And these people had no right to slack off, just standing around chatting among themselves. Violet didn't like this part of herself. She knew her personal standards were extreme, and she shouldn't judge other people for not meeting them, but she couldn't help it sometimes. She couldn't imagine being fulfilled as some housewife, placid and content in gentle domesticity, terrified of the world beyond your own four walls. Work was freedom, it was how you made your own life, and all too often she found herself hating people who didn't seem to appreciate that.

When the clock ticked over to half past one, Violet almost leapt up, quietly letting her manager, a solid, unremarkable man named Bob, know that she was taking her break. It took her less than six minutes to eat the salad pot she had bought for lunch, and then she was out the door and into the dusty night air of the city. She walked quickly, as if she could hurry along the relaxation, and tried to figure out why exactly she was so on edge. There were no special stresses at work (Bob was foretelling imminent layoffs, but he was always going on about that), everything was fine at home (Marie had brought up maybe wanting to move out next year, but that was a while away) and there weren't any money problems (the agency said rent was going up soon, but she could afford it, just about). So why did it feel like every nerve in her body was twisted up tight? It was as if she were about to break into a run at any moment.

Violet was so caught up in trying to examine her mood, she didn't notice them standing there until she was halfway down Augustine Road. Three figures, just at the edge of the street, no details clearly visible, all obscured by hoods and caps and thick jackets. They could have been talking to each other, probably were, but from where she was walking it wasn't clear. They seemed to just be standing there, motionless, the light of the streetlamp shining down on them.

People were exactly what Violet wished to avoid on her late-night walks, their messy presence always breaking through her quiet communion with the city. Instinctively, she started to turn, to retrace her steps and find another, more secluded route. But as she did one of the figures looked up, and his eyes beneath the bright blue baseball cap met hers. They were young, cocky, and even from the other end of the road she felt them judging her. He thought she was scared of him. A tiny surge of defiance rose up inside her. This was her city, her time, and she would not let the second-hand fears of her mother rule her. So what if she had looked him in the eye? If they wanted to hang out late at night in public, that was their business. There was nothing sinister to it, nothing obvious, at least, and she was certainly in no position to criticise them for being out late. So, she continued down Augustine Road, her footsteps a lot louder than she remembered them. In the back of her mind came that insistent pressure to cross the road, that urge to keep her distance, but she fought it down, determined not to let this fear win. The man exchanged some short words with his companions, watching her as she walked in their direction with all the confidence she could hold on to.

Violet was now within a few feet of them and could smell the waves of body spray covering up old joints and unwashed jeans. She ignored it, just a few more steps and she'd be past them, she'd be at the end of the road, turning a corner and breathing normally again. But as her eyes once again made that briefest moment of contact with his, she saw a sudden change in them, and her whole body spasmed in terror as he lunged at her.

'Boo!'

It took her a second to process what he had said. The young man had already turned back to his friends, who burst into mocking laughter, then just as quickly returned to whatever conversation they'd been having.

Violet tried to regain her feet, but her every nerve was on fire and her legs wouldn't stop shaking from adrenaline. She wanted to say something, to scream, to hit them, but it seemed like they'd already forgotten her, so instead she just started walking again. She turned right at the end of the street and headed immediately back to her office.

It took hours for the shaking to subside, and the work she was supposed to be doing sat forgotten on her screen. She was so angry she could barely think, and not at the arsehole that made her jump, but at herself for letting it get to her. It was harmless, a joke. She was overreacting. But that didn't do anything to soften what she felt.

Violet left the office that morning exhausted, utterly drained, and travelled back to Banyan Court in a daze. She felt disconnected from the space around her, and with every step she found herself surprised that her foot landed on solid ground. She didn't remember the train home, and moved off the tube like a ghost, drifting into the building and up the stairs without really taking anything in. She only stopped for a second as she got out her keys, dimly registering the faint scent of old tobacco. She looked listlessly to the next door over, but it was closed. The corridor was empty as always.

She had no appetite and Marie was still asleep, so Violet quietly moved through the darkness to her room and crawled into bed, barely remembering to kick off her shoes. Sleep hit her like a fist, and she spent that day dreaming of three figures whispering to each other under a street light. But no matter how close she got, the words remained muffled and secret.

Her eyes opened slowly, groggily. How long had it b
We hope you are enjoying the book so far. To continue reading...
Thirteen Storeys
Jonathan Sims
Copyright © 2023 All Rights Reserved