Book info
Sample
Audiobook
Media
Author updates
Lists
Synopsis
One glorious gothic mansion - Garonlea - and two rather different ladies who would be Queen . . . Lady Charlotte French-McGrath has successfully ruled over her family with a rod of iron until the arrival of Cynthia: beautiful, young, talented, selfish - and engaged to her son Desmond. When Cynthia enters the Jazz Age, on the surface her life passes in a whirl of hunting, drinking and romance. But the ghosts of Garonlea are only biding their time: they know the source of their power, a secret handed on from one generation to the next.
Release date: May 23, 2013
Publisher: Virago
Print pages: 316
* BingeBooks earns revenue from qualifying purchases as an Amazon Associate as well as from other retail partners.
Listen to a sample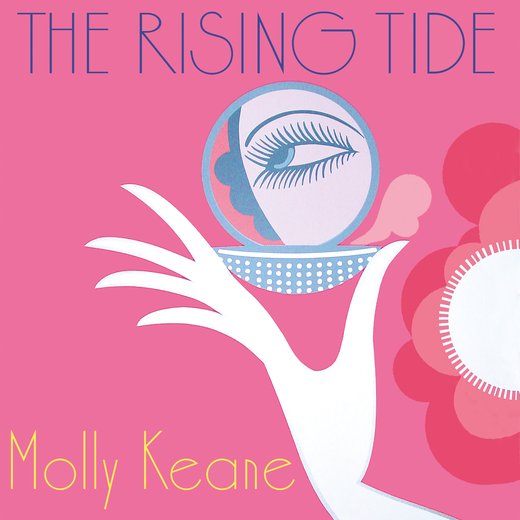 09:10:21
251.95 MB
June 24, 2021
Little, Brown
The Rising Tide
Molly Keane
Molly Keane started to write in the 1920s, for "pin" money when she too was in her twenties, using the pseudonym M.J. Farrell which name she borrowed from an Irish public house as she clattered by on her Irish horse near her Irish home in County Wexford after a hard day's hunting. She needed a pseudonym since in her Anglo-Irish and somewhat philistine world, writing was no occupation for a young woman. "For a woman to read a book, let alone write one was viewed with alarm, I would have been banned from every respectable house in County Carlow." So, apparently casually, did her remarkable career begin, a career that has spanned half a century, though her creative powers quivered, almost broke and certainly lay mute in her middle years, stilled by the double blows of the sudden death of her beloved and dashing young husband and, later, the failure of her fourth play in London's West End—a play out of kilter with the new atmosphere in the theatre of that time, since epitomised by Look Back In Anger.

Then in 1981 she published Good Behaviour under her own name. It was shortlisted for the Booker Prize and she has written steadily ever since, to the enormous pleasure of a new generation of readers and indeed television viewers since Good Behaviour was adapted for a three part "classic" serial. The story of the emergence of Molly Keane, a delightful, witty woman in her late seventies from the ghost of the anonymous, sexless M.J. Farrell is charming and arbitrary, as so much connected with this diffident author seems to be. She wrote Good Behaviour in her late sixties and sent it to Sir William Collins, who had published most of her earlier works. He turned it down on the grounds that it was too black a comedy—"Couldn't I make the characters more pleasant? Imagine a black comedy with charming characters. I couldn't and wouldn't do it—the bravery—and put it away in a drawer and thought 'I'm too old. I've forgotten how to write plays and now I can't write a novel any more.'"

There the matter literally rested until Dame Peggy Ashcroft came to stay with Molly Keane in her house perched on a cliff-top in Waterford and, ill in bed with 'flu, wanted something to read. She gave her the manuscript to read and Dame Peggy loved it—her enjoyment and encouragement spurred Molly Keane to send it to André Deutsch, who found they had a new classic on their list, greeted with popular and critical acclaim. It was no new thing for Molly Keane—she had had success from her earliest days, both with her novels and with two early plays written in collaboration with John Perry, directed by John Gielgud, and, in Spring Meeting, introducing the inimitable Margaret Rutherford to delighted London audiences. Hugh Walpole wrote,

I think that Miss Farrell is one of the best half-dozen younger women novelists now writing in England [sic]. She has in the first place a beautiful gift of description … She has, secondly, a real sense of drama … Thirdly, she can create character. There is beauty here with understanding and an original mind.

The myth is that she shut herself up for a time whenever her dress allowance—some £30 a year—ran out and she herself seems to subscribe to this explanation of her artistic motivation. But her writing has no feeling of expediency, her novels are never journey-work—indeed they contain few of the ingredients necessary for writing as a commercial venture. She writes of narrow horizons, élitist occupations, the preoccupations of a moneyed, hunting, curiously dislocated class of people, floating as it were over the political, angry geographical reality that was Ireland. In The Rising Tide there is no mention of political turmoil though at the time in which it is set the issue of Home Rule was tearing the country apart. In this disregard for the outside world she is akin to Jane Austen; in concentrating on the two inches of ivory of one Edwardian family, in her feeling for the minutiae of human behaviour, she gives an unforgettable picture of a vanished world, the world Home Rule was threatening. These people are sustained by an absolute sense of their own superiority, by a certainty about the appropriate social response to every crisis, including tragedy. It is a book about, among other things, heartlessness. It is also about houses, hunting and horses, her central themes.

It is remarkable in its conjuring up of the lust some women have for hunting: literally mad for it, finding in the chase everything lacking in their ordinary lives—glamour, muscle, music, passion, thrills, admiration, spills and exhaustion. Horses were the great pursuit in Molly Keane's Ireland—that other Ireland. Everyone rode, even the most timid and shrinking of daughters. It was mandatory for acceptance in that world and in The Rising Tide she paints a shocking picture of the heroine Cynthia's utter belief in the "rightness" of riding.

She did not love her children but she was determined not to be ashamed of them. You had to feel ashamed and embarrassed if your children did not take keenly to blood-sports, so they must be forced into them. It was right. It was only fair to them. You could not bring a boy up properly unless he rode and fished and shot. What sort of boy was he? What sort of friends would he have?.

And was it really like that?

"When I was young" Molly Keane says, almost with disbelief "I really disapproved of people who didn't ride, it was the only thing that counted. I've had this feeling for horses all my life. It's a frightening excitement that takes the place of something else. Of course my father provided the horses I rode in my early days, but he was as distant about hunting as he was about most things. He was a beautiful horseman but never instructed us. It was all long before things like the pony club existed. Then you just were, or were not any good at it, there was no question of your being taught. It was your occupation, it was supposed to be hereditary, you just knew how."

She did know; she always loved and enjoyed hunting, as did all her family, save her mother who did not ride (one brother, Walter Skrine, rode in the Grand National although he had been badly injured in the war). But this mastery of the saddle never precluded her imaginative leap into the minds of her compatriots who were terrified of riding. "When I started to write there were lots of books about hunting and awful hunting romances…The Queen of the Chase and all that kind of thing. I thought it much more interesting to write about fright…It's natural to be frightened." She describes brilliantly the horror of children rising in the cold damp chill of a November morning, when the very hot water bottle is frozen in the bed, to drive in an ancient car to the meet, to get onto their ponies. Driven also by the fear of their parents, by the social shame of refusing.

They looked at the fields and the fences as they drove past them, seeing them with a curious relationship of fear and not fear. The fields were not ordinary fields as in summer. They were places you had to get out of, that you were inexorably carried over. That field now, with green plover waddling and pecking about on its dark, sheep-bitten turf, was a dreadfully unkind field with wire on its nice round banks and as cruel a coped stone wall across one side of it as a frightened child could face. The very young may be sick with cowardice about a fence but they are more afraid not to jump it than to jump it … It was not soft falls in water or bog that they dreaded, but that shameful, hurting falling off and the moments before you fell, their agony seeming to endure in interminable uncertainty before you went with a sort of sob and the ground hit you from behind, strangely like a house falling on you, not you falling on a house.

As children Molly, her sister and her three brothers were much neglected and left to their own and the servants' devices—and from her earliest days she was fired with a fierce determination to lead her own life away from the influence of her mother, who lived in an atavistic world of her own and didn't pay the least attention to her children who were educated by default. Her mother was a writer, who wrote under the pseudonym Moira O'Neill and was known as the Poet of the Seven Glens. She had great success with her "folkloric" poems which are often magical and touching although they incline to show the peasantry in a moral, amiable and trusting attitude which seems out of order with the real thing like pious children in Victorian genre-painting. "I fought her every inch of the way" Molly Keane says, "She really didn't know how to treat us. You can't think how neglected we were, by our parents. I mean they didn't do anything with us at all, they simply didn't bother. They were utterly reclusive. My mother had great taste but was totally oblivious to comfort. Life was much more stringent then, there was no such thing as hot water or central heating. There were fires but they went out and I remember the deadly cold of the school room and the blue cold coming off the wall. I never remember a fire in my father's library or in the dining room, although my father was perhaps a bit more warmth conscious." One memorable day when her father had forbidden her to ride a horse she'd been given she was discovered weeping behind a fox covert by a Major Perry who lived in a beautiful Queen Anne house, Woodrooff, in the centre of the glamorous Tipperary hunting country. She went to stay with him, his wife Dolly "the dearest woman who ever lived" and their two children Sylvia and John, who also hunted like lunatics. (In later years John Perry encouraged and helped her write her first play, Spring Meeting, and sent it to Gielgud.) Woodrooff became her home—"I almost lived there for six or seven years, mostly in the winter months, when I hunted three days a week on horses largely provided by Woodrooff, although a few others chipped in. There were so many horses in those days of the late twenties and early thirties that if you were lightweight and a moderately useful rider your fun was endless."

"My mother disapproved of Woodrooff—she was frightened by the idea of it. She belonged to the nineteenth century and didn't change, and I think I must have been a hideous worry and an anxiety to her. When she was very old she said to my sister Susan 'Oh the mistakes I made about Molly.' Rather a sad comment. I expect we all make mistakes about our children and always will. She feared that I would get into a fast set and fall into bad ways—she was as worried as a mother would be now about her child going on drugs. There was a woman there who'd been divorced and some what she would have called dirty talk which I didn't know a thing about, but I soon found out about and was rather good at. My mother was alarmingly prudish and old-fashioned in those ways. In fact everyone there was wonderfully kind to me. I met marvellous people, and it was only when I went to stay in London with some of the women I'd met there, one especially who was very sophisticated and on the fringe of literary and intellectual life in London and taught me what to read and to go to the theatre, that I began to be in any way educated. I was utterly ignorant."

"I remember once one of my books got into one of the bestseller lists and I was asked to a literary party at the Piccadilly Hotel and I thought 'what awful, ghastly boring people—still I'd better go'. I travelled over on the boat with this hunting gent—really rather mad and in fact deadly boring, but how I wished I was with him instead of at this dreary party. I met Elizabeth Bowen and I thought 'what a strange lady', not what I considered attractive, and she introduced me to David Cecil and I thought he was ghastly. Just shows my state of ignorance. Elizabeth Bowen became my greatest friend in life and when I met David Cecil again I realised he was the most divine person who ever breathed. But the hunting people had their own style. It was like a club with its own language and rules."

In fact her whole life belonged to a club—an exclusive club called the Anglo-Irish. The meaning of the term—though most people seem to accommodate imaginatively what it means—is elusive, full of heft and emotion, and covers anything from a cool description of a class to an indictment, depending on who is using it and how they are using it. It is for a start a comparatively new term. Before the breakaway from England many of those people now described as Anglo-Irish would certainly have described themselves as Irish though, (and this is where things thicken) the native Irish would not have allowed them the privilege of their Irishness, as a kind of revenge. It is an angry refusal, perhaps the only refusal that was left to them since the Anglo-Irish were powerful and believed themselves to be socially superior. In the time when M.J. Farrell was writing—a generation before Molly Keane and a generation after The Rising Tide—Ireland was a place of three countries, the newly created states of Eire, Northern Ireland and this older, floating notional world of Anglo-Ireland. The "real" Irish (the peasant Catholic Irish) seem only to enter this world—and thus Molly Keane/Farrell's faithful rendering—as sub-species, good for opening gates and giving amusing, barely subservient lip service, the words and rhythms of which were recounted as hilarious anecdotes with broguish emphasis on the Oirishness of it all. Perhaps in no other country has simply and artlessly belonging to that country been made such an inherently ridiculous thing, an object for mirth.

Indeed Oirishness was the Anglo-Irish interpretation of how the Irish who lived outside their club and class behaved and spoke: there was no question of admittance. "No-one would have thought of marrying someone not of their own class," Molly Keane said. "It would have been more than death. It simply wasn't an idea. Those things were completely part of the code." These co-existing cultures had nothing in common except their country and that extraordinary Irish climate, which as George Bernard Shaw said "will stamp an immigrant more deeply and durably in two years apparently than the English climate will in two hundred".

It worked the other way round too—even those great families who had been in Ireland for centuries and regarded themselves as more Irish than the Irish, when they "turned" Protestant for political expedient and earthly survival, became aliens to the common mass of the people, indistinguishable from the English. There is a famous story of how Oscar Browning rushed up to Tennyson and said "I am Browning" and Tennyson said "You are not." The Anglo-Irish have said over and over again "We are Irish" and the Irish have said "You are not." That the class that had endowed them with a sense of social inferiority and, as they believed, taken their land, should claim the same national identity whilst despising it in its purest form was an anathema to the mass. De Valera said that to know what the Irish people wanted he had only to examine his own heart. There was little room in his heart for the Anglo-Irish, though he could far less easily claim to be Irish than those he excluded.

There is little point to saying that all this is history and should be forgotten for, as Terence de Vere White wrote in his book on the Anglo-Irish, "The Irish mind hops back to the flood when discussing a leaking tap." In many ways the world about which Molly Keane writes is like that of the Raj in India. W.B. Yeats was once asked was Oscar Wilde a snob; "No" he said "I would say that England is a strange country to the Irish…to Wilde the aristocrats of England were like the nobles of Baghdad." The Anglo-Irish were like the nobles of Baghdad to the Irish people and the gradations of class within the Anglo-Irish so cunningly observed, so slyly mapped out by M.J. Farrell would certainly not have been apparent to the "common people". Many of the Anglo-Irish weren't rich or grand, but appeared so since it cost next to nothing to keep horses and a groom then. "The very rich did much more about being more English and their sons went to Eton and Oxford. Everything was part of the code…" Molly Keane says, and when she is talking one hears bewilderment that the thing has irrevocably gone and astonishment that it should have existed. There is none of that guilt that the native Irish hope the Anglo-Irish should suffer, if only because they had so much enjoyed the country in which they lived and from which enjoyment the natives were excluded—as Indians under the Raj suffered an acute sense of inferiority whilst serving their masters with loyalty, a loyalty which was largely a myth. But it was never a question of anything so subtle as gradations between the Irish and the Anglo-Irish. An unbridgeable chasm lay between them. "Those who know Ireland," wrote an observer about the time in which The Rising Tide is set, "need not be told that the feeling of the average Irish Protestant towards Roman Catholics was a repugnance, instinctive rather than reasoned, based on social and racial as much as religious antipathies."

In the South of Ireland that world shuddered to an end in the Troubles, in the same way that Edwardian England ground to a halt with the First World War and in The Rising Tide M.J. Farrell makes a spectacular imaginative leap back into that lost Edwardian world, that mysterious generation that has more irrevocably vanished and which just preceded her youth. The Rising Tide was her seventh book and one of her most accomplished: in it she shakes out the crushed memories of an age lying pleated like parchment maps at the bottom of a century's memory, and snatches back the looks and feel and textures of that time, its mixture of meanness and voluptuousness, its sumptuousness and sternness, its scent and meanings, and displays the protocol of its discretions—and indiscretions. And then she juxtaposes this world against the chic gloss of the world of the twenties and watches as they turn each other upside-down.

The title is layered with meaning, as closely lapped and integrated as feathers on a wing: for the tide that is rising engulfs not only Lady Charlotte, the old tyrant who rules Garonlea, the grand house at the centre of the book; Cynthia, her daughter-in-law and her foe who inherits the house; but also engulfs an age, a class and that mythical country in which the Anglo-Irish lived with such apparently endless cocooned luxurious security. The tide rose silently, they seemed to hear no tocsins. "People simply didn't visualise any change coming. They believed life would go on like that for all time, and for some it did, because they were rich enough to remain insulated from everything that was happening—except of course for those who had the rude shock of seeing their houses with their entire contents burned around them."

Which is what happened to her father. And when her husband died she had to leave their beautiful house, Belleville. Her acute feeling for the secret life of houses, the mark that the years have laid on them, the turmoil, the passions, the domestic histories that have seeped into the very fabric, the way the colours of ages past have run into the spirit of a later age, all these intangibles play a particular and powerful part in her plots and especially in The Rising Tide. This is as much the story of the house, Garonlea, a great crenellated Gothic mansion, full of malevolence and power, lying brooding at the bottom of its secret valley as it is the story of two indomitable women pitted against each other like primeval forces.

Garonlea seems a convincingly Irish house, but in fact it is Warleigh Manor, lying in a wooded valley outside Bath. Her description is superb. Walking round the house—now a school—one gets the measure of her gift for evocation, of her extraordinary apprehension of atmosphere and spirit.

What is there that can be told about Garonlea and the evil that can be on a place through want of happiness. Or even a will towards happiness. Family tragedy is brief and sudden in comparison to this that lies like the breath of mould in old clothes on the people who live in such a place. It seems as though nothing could ever dissolve such mists and ill vapours, or only for such a little while. So inexact, so dim is such a gloom, it is hard to say whether it is the effect of place on character or character on place.

To this house comes Cynthia, the new daughter-in-law to be presented to her mother-in-law, Lady Charlotte, its chatelaine and its evil genius. Cynthia acknowledges that both the house and its ruler are her enemies and that she must fight and defeat them, and the Old Queen, unscrupulous herself, knows well what the new pretender is like. "She took the utmost from everyone around her far more than she gave. She failed them and charmed them to her again. She leaned upon them and queened it over them at the same time."

The portrait of Cynthia is magnificently done: and what makes it so artful is that one never quite knows how mendacious Cynthia actually is, how unscrupulous, how fine. She is like a woman of one's own acquaintance whom one cannot help admiring, yet about whom one has grave doubts which are at times assuaged, at others nourished with foreboding. She is an early Superwoman, bearing children, running a house impeccably, hunting every day if possible, keeping her courtiers entranced and always looking glorious.

She removes herself to the altogether sunnier dower house across the valley, and there as liege lady she holds a permanent tournament. The forces are drawn up on the other side, and it is a formidable battle, a crash of styles and ways of living, a collision of hatred as well as a clash between two queens of indomitable will, and Molly Keane doesn't miss a trick in recording the fight to the finish. She knows whereof she writes. Lady Charlotte's genesis might lie in the nineteenth-century attitudes of Molly Keane's mother, but the character is based more closely on one of her aunts "who was far grander and far more deadly than my mother". Her every wrinkle and quirk, her every meanness and pretension is limned in with dreadful precision.

Lady Charlotte French-McGrath mounting the stairs in her daughters' wake was a shocking despot, really swollen with family conceit and a terrifying pride of race. She had a strange sense of her own power made real indeed by a life spent at Garonlea with her obedient husband, frightened children and many tenants and dependants. Here she loved and suffered and here she was supreme. Her moral dereliction is delivered in one deadly sentence. "She was mean, although not so mean as her husband whom she had taught to be mean."

The Edwardian details are impeccable and irresistible.

Lady Charlotte rang for her maid. She then washed her hands in buttermilk soap, folded the neck of her combinations down towards the top of her corsets (those corsets which propped so conscientiously the bosoms like vast half-filled hot water bottles) and thus prepared stood while her evening dress was put upon her and sat while her hair was fiddled not redone. Her hair was never washed but it did not smell of anything but hair. The switches and curls of false hair were drier and frizzier in texture than her own.

The portrait of Cynthia too was taken from life—based on a beautiful Irish woman (a Fitzgerald) who was married to the local glamorous M.F.H. (who came from Warwickshire). "We all worshipped her," Molly Keane recalls, "thought she was marvellous. She had great chic and we tried to look like her and dress like her and felt that we, too, would like, if at all possible, to marry the same kind of man. Looking back I feel she was extraordinarily kind and generous to us younger generation. It was a little clan."

The Rising Tide did not just engulf an age, that clan, a woman and then another woman. It engulfed a way of life and in the book you watch it happen. As Molly Keane says, "A way of life that people thought would go on for ever, ended. It was another way of life and one treats it, must treat it as, in a much bigger way, people who are expelled from Poland, say, treat their exile—looking back as though it had never been. The place existed, but you can no longer return there."

It is gone, as you might say, for good. In Molly Keane's books it lives on.

Polly Devlin,

Bruton, Somerset 1983

WHAT don't we know about the Early Nineteen Hundreds. 1901 and 2 and 3 and up to '14 we can feel about only very dimly. Leisure and Richness and Space and Motor-veils and the bravery of those who flew in the earliest aeroplanes impress us. But we can't feel about those years really. Not in the way we feel about the War. There we are conscious.

It requires an effort to realise the necessities, pleasures, colossal bad taste, Romance, trust, suspicion, pride of those years. The War is forced on us, horror is so actual. But those years, the years of our cousins' youth, avoid us and will not be known. We almost forget how deeply that youth was influenced by the generation that got it. Influenced and prescribed for in a way we can't know about. So much and such nearly complete power was in those elder hands. Over the trivialities or fatalities of Life our cousins and aunts accepted so much and really managed it with admirable smoothness and dignity.

Pain they endured and accepted.

Endless Chaperonage.

Supervision of their correspondence.

The fact that Mother Knew Best.

That Father Says So.

That there is no more to be said on the subject, they accepted.

They accepted their leisure without boredom.

They accepted having occupations found for this leisure.

They accepted trivialities and treated them with that carefulness and detail which rounds such perfect smallness and makes it an acceptable part of life.

With all this acceptance they could preserve a deathlike romantical obstinacy where. . .
We hope you are enjoying the book so far. To continue reading...
The Rising Tide
Molly Keane
Copyright © 2021 All Rights Reserved