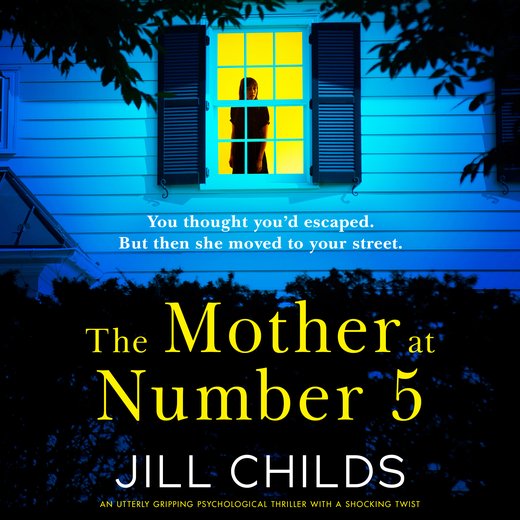 Book info
Media
Author updates
Lists
Synopsis
"
I told her my darkest secret. Then she moved next door…
Once you find our perfect little town nestled between the gorgeous hills, you never want to leave. My husband and I both grew up here and we knew there was nowhere better to raise our two sweet girls… But when the moving van pulls up, and a mother and daughter jump out, my blood runs cold.
I met the mother once on our summer holiday and I let slip a terrible secret, something no one here must ever know… Fear rushes through me as I remember that night, but I'm sure I never told her where we live. As if she can read my mind she leans in close and says, 'Don't worry, you'd had a few drinks. Your secret's safe with me.' But I don't trust her – why has she moved to my street?
I try to warn my kind, loving husband to stay away, but he laughs me off and invites her into our lives. When she lets my precious daughter get hurt, she's gone too far. I know she's here to destroy my perfect life.
But the mother at number 5 has made a mistake. She has underestimated me ever since the night we met. And she has no idea what I'll do to protect those I love and keep my secret safe…  
A completely unputdownable psychological thriller from the USA Today bestseller about family secrets, guilt and lies. If you love The Girl on the Train, The Housemaid or Lisa Jewell, you will gasp out loud at the shocking twists!
What readers are saying about The Mother at Number 5:
:star::star::star::star::star: 'Great!!!! Not one, not two but three twists at the end, 2 of them I did NOT see coming at all.  Such a Fast read too, I Love when I can't put a book down because I need to know what's going on.' Goodreads reviewer
:star::star::star::star::star: 'I absolutely LOVED this book!… Unreal… I devoured it in my breaks at work, while I was having my morning cuppa, in bed before falling asleep - I couldn't put it down!' Goodreads reviewer
:star::star::star::star::star: 'Oh my goodness what have I just read, absolutely brilliant… What a fantastic ending it couldn't be better… I was hooked from the very first page until the last… I just loved it.' Goodreads reviewer
:star::star::star::star::star: 'Omg! I was blown away… This absolutely got under my skin… I was not able to put the book down. It literally made an hour on the treadmill feel like 3 minutes! Just perfect! I loved every second of it.' Goodreads reviewer
:star::star::star::star::star: 'I was completely hooked from the start, the suspense, the heartbreak!!… Utterly impossible to put down!' @becsbookscape
'Reeled me in from page 1, I loved it… I devoured this book in a day, it's that good!' Goodreads reviewer
"
* BingeBooks earns revenue from qualifying purchases as an Amazon Associate as well as from other retail partners.