Book info
Sample
Audiobook
Media
Author updates
Synopsis
In East Long Beach, California, the LAPD is barely keeping up with the neighborhood's high crime rate. Murders go unsolved, lost children unrecovered. But someone from the neighborhood has taken it upon himself to help solve the cases the police can't or won't touch.
A high school dropout, Isaiah Quintabe's unassuming nature disguises a ferocious intelligence. Most people call him IQ. Word has gotten around: if you've got a problem, Isaiah will solve it, his rates adjustable to your income or lack thereof.
In this fifth book in the IQ series, IQ is back, with the same larger-than-life characters and pulse-pounding action fans love--all leading up to a twist even a genius can't see coming.
Release date: February 23, 2021
Publisher: Little, Brown and Company
Print pages: 336
* BingeBooks earns revenue from qualifying purchases as an Amazon Associate as well as from other retail partners.
Listen to a sample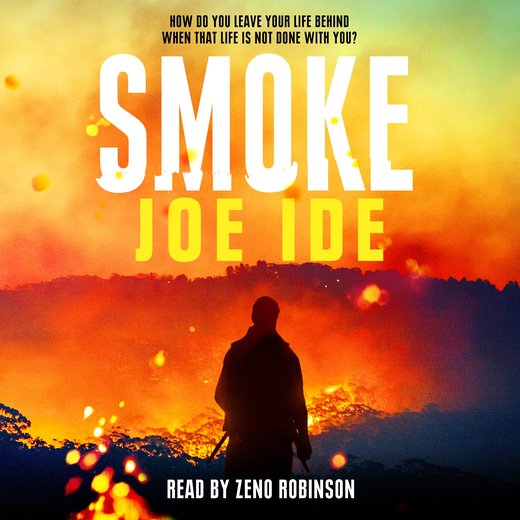 10:29:45
288.29 MB
9781409189312
February 23, 2021
Hachette UK
Smoke
Joe Ide
Prologue

Land Park was an upscale neighborhood in Sacramento. It was a serene area, lush, mature trees, green spaces and a jewel of a lake. The houses were expensive, with wide lawns, manicured gardens, luxury cars in the driveways. Nobody was at home at 344 Laurel Drive, a charming two-story traditional. The owner of the house, Dr. Greg Crocker, was an MD who'd made a career out of writing Oxy, fentanyl and Dilaudid prescriptions to anyone who claimed to have pain. Crocker and several cooperating pharmacists illegally dispensed thousands of pills. They were busted in a sting operation. Crocker served sixty months of a seventy-two-month sentence and was currently on parole. At the moment, he was doing his community service time at the free clinic over in Placer. His wife, Lulu, who wore her Fendi tobacco and black 100 percent mink coat whenever the temperature dropped below sixty degrees, was reduced to hawking overpriced makeup at Macy's. The house was up for sale.

Harrison Pearce had informed Crowe about all this and much more. Pearce had been there several times on unannounced visits. He knew the layout of the house and the alarm code, and he'd given Crowe a key to the back door. As part of his restitution, Crocker paid the state a high seven-figure fine, lost most of his possessions, and had to sell the house. But hidden away were Lulu's Fendi, a real Chagall, a seven-hundred-year-old samurai sword, a 1919 D Walking Liberty half-dollar worth nearly two hundred grand and a stamp collection worth double that. Crowe found them all, he was good at that. He wouldn't tell Pearce about the haul. This time he'd keep everything. He kicked the door down from the outside, setting off the alarm and left.

The California Department of Probation and Parole was housed in a beige, featureless office building near the Capitol State Building. Crowe sat in reception, thinking, this is the last time. Crowe was on parole, not probation. People got the two mixed up. Probation was part of a sentence, an alternative to jail time. Serving, say, ninety days of supervised freedom for a first-time B&E instead of thirty days in jail. Parole was early release, a privilege that came with conditions because you were still the property of the California Department of Corrections. Things like regular meetings, urine tests, mandatory employment, an ankle monitor, restricted movement, no intoxicants or guns, and no hanging around with your fellow felons. Break the conditions, and you served out the rest of your sentence plus a little extra for being stupid.

Harrison Pearce was a devious, pockmarked, midlife asshole who wore short-sleeve white shirts and cheap ties. He had a creepy, self-satisfied smirk, like he'd peeked through a hole and saw you boning your aunt. That Crowe was a suspected serial killer amused him.

"I've seen all types of criminals," Pearce said. Whenever he talked to Crowe he leaned back in his chair with his hands behind his head, his feet up on the desk. "And you're not the type."

"Then what type am I?" Crowe asked.

"An ordinary thug. AMSAK is smart, clever, thinks ahead, and that's definitely not you." Pearce gave Crowe info about rich parolees like the Crockers. Crowe would break in and steal the valuables. Pearce would sell the loot and give Crowe a commission, never more than a few hundred dollars. If Crowe didn't play along, he'd go back to the joint.

"The Crocker job is done," Crowe said as he sat down.

"Good. I want to talk about the next job. Should be a good one."

"Hold on. I want to talk about something else."

Pearce huffed. "Sorry, my friend. I set the agenda here and I said we're going to talk about—" It took a moment for Pearce to recognize his own voice. Crowe had his phone out and was playing a taped conversation.

"I'm running the show, okay?" Pearce said on the recording. "You get what I pay you and nothing more, is that understood?" There were more clips of Pearce specifying names and dates and giving instructions about who to rob, how and when. Pearce put his feet down and cleared his throat. He shook his head sympathetically, like this was a big mistake.

"That was not a smart thing to do, my friend. I've dealt with a lot of jokers like you who think they can—"

"Shut up," Crowe growled. "And if you call me friend again, I'll tie you to that chair and beat you to death." Pearce was the color of cornstarch.

"You're the one who committed the robberies," Pearce said, his voice rising. "Turn me in and you'll get charged with all of them."

"I was under duress. You weren't. You're a trusted employee of the government. If this comes out your whole life will turn to shit. Do I have to tell you about what happens to assholes like you in the joint?"

Pearce started to push back but deflated. "No, I guess you don't." Circles of sweat had appeared under his armpits. His tie looked too tight and his shirt looked too big.

Crowe said, "To the outside world, we're exactly the way we are. Case officer and parolee. The terms of parole are the same on paper but now on I do what I want. As for the robberies? Starting today, you're doing them."

"What?" Pearce said. He looked like he'd swallowed a spider or a spoiled egg.

"I'll sell the loot myself to the people I know," Crowe went on. "You might get a cut. It depends on how I feel." Crowe stood, put his arms in a Y and stretched. "I'm going out of town for a few days, and if for some reason somebody calls about me, you're going to say what?"

"That you're a model citizen," Pearce said, staring off. "The best parolee ever."

Crowe moved to the door.

"Come to my house and take this monitor off me—my friend. And do it fucking today."

Chapter One

Isaiah drove north on Interstate 5, out of LA, through the brown, brushy foothills of Southern California, housing developments on either side, their Spanish tile roofs like a field of umber Lego. Flocks of people moved out here despite the two-hour commute to LA. Nothing like affordable housing for 650 grand, but your own home was one of the few freedoms left in modern life. Twenty-five-hundred square feet to do anything you wanted.

Isaiah turned off the eight-lane 5 onto the two-lane 395, the towns smaller and farther apart, the foothills flattening into scrubby, monotonous desert. He'd been chased out of LA by a multitude of gangs and there was a bounty on his head. There were other reasons he'd fled too. He was exhausted, mentally and physically. His soul was bleeding. He didn't want to be IQ anymore. He didn't want to see any more suffering, injustice and cruelty. He didn't want to hear any more victims sobbing and grieving or be around any more gangsters, killers, sociopaths and lunatics. He didn't want to be someone who sought out the cesspool, swam in it, made a living from it and nearly drowned in the shit and stink and filth of it. He was done. There had to be something else for him somewhere. He got text messages and voice mails from Dodson, Deronda, TK, Mrs. Marquez, a number of ex-clients but not the one he wanted. He'd get back to them at some point. He also got threats from Manzo, Hugo, Ponlok and a variety of other haters and would-be bounty hunters.

The 395 gradually ascended, through Lone Pine, Independence, Big Pine and Bishop. Grace's car performed well. The '68 Mustang GT was over forty years old, but she'd lovingly restored it in memory of her dad. This would be the last car he'd ever own. He got another call from Dodson, and this time he picked up.

"Where the fuck are you, son?" Dodson demanded. "You got every G'd-up muthafucka in America lookin' for your ass. You better be hidin' up on Jupiter 'cuz there ain't no place around here where you won't get your damn throat cut. Are you listening to me?" Before Isaiah could answer Dodson went on. "And you know what else? Manzo knows me and you is tight so I got muthafuckas following my ass around. I hope them goddamn Cambodians don't remember me. That's all I need, buncha' crazy niggas from TEC on my trail. You fuckin' up my future, Isaiah. What if I want to go to Cambodia someday? You ever think of that? I'd have to get off the goddamn tour bus and walk my ass to the Philippines."

"The Philippines are islands," Isaiah said. He knew this was Dodson's way of caring about him.

"You don't think I know that? I can read a goddamn map and by the—"

"Would you shut up for a second? I'm on the road now, somewhere between Bishop and Lake Crowley."

"That's smart. Not too many gangstas are into fresh air. Where're you going?"

"I don't know. I'm making it up as I go along."

"You gonna do the PI thing?"

"Not in this lifetime. I'm done with it," Isaiah said. "Too much evil. Too much death."

"I hear you," Dodson said. "I was wondering when you was gonna get tired of dealing with criminals every day. You got potential, son. All kinds of other shit you could do that don't involve getting killed going to the supermarket."

"Have you heard from Grace?"

"No. Want me to reach out?" Dodson said. Isaiah thought a moment. Dodson could relay news to him, but news would be nothing but chest pain.

"No, that's okay."

"You coming back?" Dodson asked.

"I don't know."

"Ease on down the road, Q."

"I'll try."

He drove on, climbing into the Sierra Nevadas. There were pine forests, spectacular views and cool, sweet-smelling air. It was a revelation. There were actually places in the world that weren't all dirty streets, traffic noise and tall, ugly buildings. He could see blue sky and the chop on Lake Crowley and green ranchland dotted with cows and horses and sheep. He thought about Grace all the time. It went beyond missing her into some other category of loss and pain. They'd parted by mutual heart-wrenching consent. If they were together, she'd be risking her life, and she wasn't going to live on the road. She was an artist. She needed a place where she could paint in peace and privacy.

Isaiah took a detour off the highway and around the June Lake Loop. He stopped at the roadside and walked down to Rush Creek. He was astounded. It was the kind of thing you see on postcards. Fresh, clear water flowing and riffling over mossy stones, sunlight shimmering off reeded pools and shadowed with overhanging trees, birds darting through the branches. A weathered picnic bench listed on the bank, inviting you to sit, read, fish or do nothing at all. He chose the latter. He sat down and did nothing. Isaiah. Did nothing. There was no one around, not even a passing car. The quiet and utter peace were dumbfounding.

For the first few minutes, he was tense, waiting for a guy with headphones to appear and tell him he was in the middle of a movie set. It didn't happen. He watched water spiders skate in the shallows, swallows skimming and spiraling through a scattering of golden dust motes. After a while, he felt funny—well, not funny exactly. He felt—relaxed. He'd almost forgotten the word. He tested it, sitting there a long time, but the feeling persisted. His shoulders eased, his neck and back uncoiled. And then, with no warning or premeditation, he smiled, big and wide with a laugh behind it.

"I'll be," he said.

He got a room at the Aspen Lodge, a gradual feeling of dread bearing down on him as he walked through the door. He'd been okay until now, distracted by the newness of things. The flashbacks came in rapid succession, like a slideshow created just to terrorize him. He remembered Chinese gangsters beating him to the ground and Clarence Novelle hugging his dead girlfriend. He remembered the screams of the dying in the industrial zone and a white nationalist named Jenn shooting her boyfriend with an assault rifle. He remembered Flaco, a ten-year-old with a bullet hole in his skull, and a girl named Bridgette who'd been whipped by her pimp and his brother's murderer, Seb Habimana, slashing at him with a cane made from a human tibia. He saw his brother, lying broken on the asphalt. He saw himself hung in a stress position wearing a hood soaked in hot sauce and knowing he was going to die. He saw himself hog-tied by the Starks and a Cambodian gangster named Guda, pushing his head underwater, and Gahigi, a refugee from the Rwanda genocide, aiming a gun at him and the giant pit bull named Goliath with its jaws at his throat—and knowing he was going to die.

He had PTSD. It had changed him, distorted him like a funhouse mirror, but nothing about it was fun. He was alternately depressed and anxious, he couldn't take frustration, his temper was a land mine. He'd always told people who had the condition that they should seek help, that they couldn't get through it alone. Yet here he was, going through it alone.

He was groggy but hit the road anyway, continuing on 395 to Indian Hills, climbing a windy mountain road to South Lake Tahoe, a ski village and gambling mecca. Randomly, he took the 185 north into Pumas County, drove for a few hours, he wasn't keeping track. He reached a bridge that went over the Coronado River into Coronado Springs. It was a quaint, charming town. A main street of shops and brick office buildings, a Spanish-style city hall with a fountain and a courtyard. That seemed a good enough reason to stop, rest up, experiment with this relaxation thing. He got a clean, pleasant room with a kitchen at the Woodside Motor Lodge. He did his laundry, bought some groceries and scouted around.

Trim, nicely kept neighborhoods radiated from the town's center, dwindling to scruffy houses, trailers and isolated commercial buildings, a lone shopping mall at its edge. Coronado Springs was neither big nor small, affluent nor depressed, with just enough traffic to know you were in the twenty-first century. The great outdoors was a short walk away. Everyone had a forest in their backyard.

Isaiah had four thousand dollars in a rainy-day account, a few hundred in cash and a credit card in his wallet. He phoned Tudor and told him to sell the house. He'd take less for cash and a quick sale. Tudor made it easy and bought the house himself. He always had an eye for a bargain. Isaiah didn't worry about having too little money. He worried about not having cash when he needed it. He kept an emergency fund in his shoe. Under the left sole, there were three damp one-hundred-dollar bills.

He established a routine. Rising early, eating breakfast at the Coronado Springs Family Diner and reading e-books on the banks of the river. He never had the time or the interest to read fiction but he surprised himself. Toni Morrison, Cormac McCarthy, Isabel Allende, Kazuo Ishiguro, Colson Whitehead and others. He drank the stories like water from Rush Creek and they quenched a thirst he didn't know he had. He stayed away from crime novels.

By nature, Isaiah was brooding, worrisome and withdrawn. The PTSD brought these qualities to new levels. His mind was a cauldron of self-reproach, self-doubt and dread. He was convinced something bad was going to happen, but it had no shape or voice, nothing to tell him what it was or when it would strike. He kicked and punched himself for a thousand things he'd done or done badly or shouldn't have done at all. He avoided mirrors, even when he was brushing his teeth. He inadvertently caught his reflection in a store window. What struck him was his face, beset with worry and uncertainty. He looked lost, afraid to be found.

And beneath it all was anger, bubbling like boiling tar. He was angry at himself for standing in front of an unstoppable tide of evil and being pretentious enough to think evil would even notice him. He was angry at himself for leaving Grace. The love of his life. Sometimes, when the demons were still and his eyes were closed, he saw himself onstage at the Hollywood Bowl, blowing Dizzy's horn, tender and plaintive, and looking up at him from every seat was Grace.

Isaiah explored. He found hiking trails, bike trails, deer paths and logging roads, memorizing where they were and where they led. He did the same with the town. After two weeks, he knew the layout in detail and the name of nearly every street. The walking and hiking did wonders for his cardio; he worked out at the local gym too. Despite his mood and weight loss, he was in the best shape of his life.

There were gang tags near the outskirts of town. PN 14, or Pumas Nortenos 14. N is the fourteenth letter of the alphabet, a sign of allegiance to Nuestra Familia, the infamous prison gang. The gangs that chased Isaiah out of LA were Sureños, fierce enemies of the Nortenos. They had to be separated in the joint.

He rented a guest house in a quiet, threadbare neighborhood. It was a small one-bedroom, clean and minimally furnished. It was set back from the main house and surrounded by shadowy woods. His landlords, Mr. and Mrs. Ortega, were a warm and friendly couple with two young daughters. Mr. Ortega was a plumber. Mrs. Ortega worked at a bakery.

It was eleven o'clock in the morning. He went to the 24-hour laundromat and paid the attendant to do his laundry. A small luxury. He'd come back for it tomorrow. He walked through town and into an upscale neighborhood called Ridge Tree Heights. He was trying to reach the national park and this was the closest route. A police car pulled over in front of him. An officer got out in that slow, deliberate way cops have. He could feel the cop's eyes behind the aviators, examining every aspect of the newcomer. The officer was six foot, the same height as Isaiah but thicker. A two-by-four to Isaiah's two-inch dowel. His khaki uniform was crisp and taut, his tactical belt shining like a polished shoe, the holstered Glock mute and ominous.

"Good morning, sir," the cop said. "Could I see some ID?" Isaiah knew better than to ask why. He handed it over. "It's Isaiah Kin-tay-bee?" the cop asked.

"Quintabe."

"Any warrants for your arrest, Mr. Quintabe?"

"No."

"If I call that in, will it check out?"

"Yes, it will."

The officer wore a sheriff's badge. His name tag said R CANNON. He breathed a deep sigh and looked around at the mountains as if he owned them. "What are you doing here, Mr. Quintabe?"

"Just walking."

"Just walking. To where?"

"The national park."

"It's a long walk."

"That was my intention."

Isaiah said nothing more. People with something to hide talk too much, give a lot of details or a complicated narrative. Cannon looked at the license again. "You live in Long Beach, California, is that right? What are you doing here?"

What am I doing here? Isaiah thought. You mean what is a nigger doing here. "Road trip. Thought I'd stop for a while."

"Where are you staying?"

"A guest house on Kenmore Street."

"Who does it belong to?" Cannon asked. Isaiah wondered if this asshole asked everyone who their landlords were.

"Mr. and Mrs. Ortega."

"I know Ortega," Cannon said, like he knew everybody. "He's a plumber, came out to the house a couple of times."

Cannon sounded puzzled, like why would nice people like the Ortegas have a tenant like this? Weren't there any other ethnicities available? The sheriff nodded as if there was much to be considered. There was a long moment of quiet. He's waiting for me to say something more, Isaiah thought. Let him wait. Cannon huffed as if somehow he was conceding something. He handed back the license. "All right, you can go. Some advice, Mr. Quintabe?" Isaiah knew what was coming. Most black folks did. "Walk somewhere else." Isaiah held his temper in check. It was banging against the bars of its cage.

Cannon drove away. What an idiot, Isaiah thought. He was glad he hadn't started anything. Would Cannon have listened to him, recognized his own prejudices and apologized? Never mind, Isaiah told himself. You're here for rest. You're here for peace. He walked on.

Chapter Two

Dodson was at the breakfast table, contentedly eating a bowl of Cocoa Puffs. He was thinking what a fine morning it was and how a big fat joint would be great right about now. Maybe he'd walk over to the park or shoot some pool or stay home and watch Judge Judy. Hard to believe she got the big bucks for being a crabby old bitch. They should give Cherise's mother, Gloria, a show. If they ever had a confrontation, Judy would throw her gavel away, give her robe to the Goodwill and get the fuck out of town.

Dodson was thinking nothing but good thoughts until Cherise came in. Unfortunately, she had one of her familiar faces. The one that said, You and I are going to have a serious talk and it's not about me. Dodson knew what the topic would be. His recurrent lack of employment. Isaiah had left him some money before he left town. Twenty-five K. That was running out or maybe it already had. Cherise handled the finances. She'd never explicitly said, I don't trust you with money, Juanell, but that was implied and not unwise of her. She was hardly ever unwise.

He thought he could coast on the money at least six months but Cherise claimed a good chunk of it for Micah's college fund. The boy better become a hedge fund manager for what it was costing his daddy. He knew Cherise was going to demand he go back working for Deronda. There were no other realistic choices; Dodson had nothing but criminal activity on his résumé.

Cherise surprised him. The first words she said were, "I got you an internship."

"I beg your pardon?"

"Laurie Singer was my best friend in college," Cherise explained. "She's a creative director at Apex Advertising. I told her about your situation and she offered you an internship. The company grants them to people who've been disadvantaged in the job market, and if that's not you, I don't know who is."

"I don't see what good that does," Dodson said. "Far as I know, interns don't get paid."

"That's not important right now. You need to get your foot in the door, Juanell. Any door. Maybe they'll keep you on as a trainee or give you an assistant's job. The point is, you can build on it. You're a husband and a father, in case you've forgotten. You are obligated to contribute to the financial welfare of this family. It's always been minimal and that has to change."

"Like I said, you can't force me to—" Cherise slammed her hand down on the table, the silverware jumped, milk sloshed out of the cereal bowl. It scared him.

"I am not fucking around, Juanell!" she shouted. He couldn't remember the last time he heard her swear. She was really pissed. Extra pissed. He should have noticed that before. "I love you, Juanell," she went on, a quiver in her voice, "and I'm going to say this because I love you."

"Uh-oh," he mumbled.

"If you don't take this internship, stick with it and not mess up on purpose, you'll have to move out." It was like something heavy and solid had smashed into Dodson's face. A wrecking ball or city bus.

"Move out?" The possibility had never occurred to him. He felt a single drop of sweat slide down his temple. The idea of leaving his home terrified him. Get your shit together, son. Fight back. "What's this advertising company like?" he asked.

"What's it like?" Cherise said. "It's like any other business. You show up at nine, do your work, and go home at five."

"What about the people?"

"The people? What kind of question is that? They're like responsible adults everywhere."

Dodson smiled inside. His argument was coming together. "Most of 'em is white and been to college, right?"

"What are you talking about?" Cherise said, exasperated.

"I'm talking about me being street. How's somebody like me supposed to work in a place like that? Let me ask you. How many of them folks spent they whole lives in the hood? How many of 'em was a crack dealer and rolled with Crip Violators and ran a Ponzi scheme and sold counterfeit Gucci bags out the trunk of they cars? How many of them was locked up in Vacaville? I don't belong in a place like that. I'll stick out like Lil Wayne at Sean Hannity's birthday party."

Cherise sighed. "The cultural differences aren't as big as you say they are, and believe me, you'll learn."

"Learn? Learn what? How to be white? You know that shit ain't happenin'."

"Nobody's talking about you learning to be white. And for starters, stop swearing."

"Stop swearing?" Dodson said, his voice rising a controlled octave. "Fuck, muthafucka, shit, nigga, bitch, and goddammit are like vowels to me. I'll have to pretend I lost my vocal cords. Fact of the matter is this. You can take the brutha out the hood, but you can't take the hood out the brutha."

"This brutha takes the hood out of herself every day," Cherise said.

Good point, he thought. Time to pivot. "All I'm trying to do here is save you some embarrassment."

"Embarrassment? What do I have to be embarrassed about?"

"Me showing up in an office full of white people as my natural self. I'm a nigga from the old school, hustler to the bone, and down for my hood. I'll make both of us look the fool. You think Laurie Singer's gonna appreciate you sending an uneducated ex-thug with no résumé and a criminal record to her place of business?"

"Yes, there are cultural issues, but like I said, you'll learn," Cherise said.

"From who?" He nearly laughed. She'd taken the bait. Time to end this and go back to your Cocoa Puffs. "Lemme see now, who would be my teacher? Not you, you're busy. TK, maybe? He sees a few white people at the wrecking yard—oh, wait, I should have thought of this before. Deronda! Maybe she can teach me a few things while she's twerkin' and selling fried chicken." Cherise had her arms folded over her chest, her mouth in a straight line. He went on, shaking his head. "No, that won't work. She hates my ass—say, do you remember Antoine's girlfriend, Felicia? That hooker who gave us a box of rainbow condoms for a wedding present and half of 'em was gone already? She's white. Maybe I could ask her."

Cherise's face lit up. "Grace. She'd be happy to help." Dodson was so ready for this he almost got up and danced.

"I don't know if you heard, but she got her own art show in Ojai. She's working round the clock. Call her if you want." Cherise's whole body went slack. He thought he heard her willpower break. Dodson couldn't believe she'd even attempt something like this. What gave her the idea she could bully the hustler's hustler? She must have bumped her head or taken too many allergy pills.

His mother-in-law, Gloria, came in. "Have you seen Micah's brown sweater? I can't find it any—" She saw Dodson, sighed disgustedly, and said, "Oh, it's you."

"Why is that always a surprise?" he replied. "I live here. You the one that's trespassin'."

"I'll find him something else." She harrumphed and left the room.

Dodson reached for the Cocoa Puffs and noticed Cherise looking at him, a slight smile curling the ends of her mouth.

In a pleasant voice, she said, "Did you know my mother was vice principal at Carver Middle School for twenty-five years? And when she wasn't doing that, she was teaching English. She dealt with white students, white teachers, white parents and white bureaucrats all the time." Something terrible began nibbling at Dodson's gut, like those parasites that eat you from the inside out. Cherise went on, smiling nostalgically and shaking her head. "Mama was something. Everybody was afraid of her, students and teachers alike. She was a stickler for—what did she call it? Oh, yes, proper behavior." Cherise chuckled. "Mama had so many do's and don'ts, they wouldn't fit on the notice board."

Dodson was horrified. He nearly fell to his knees. "Please, no, baby."

"You said you needed somebody to teach you. Well, you got your wish."

"She'll break me," he said quietly.

"Broke will be good for you," Cherise said. "It'll let in the sunshine."

Chapter Three

Deronda's father moved to Huntington Beach to be with his girlfriend. He left Deronda the house. She loved the extra room. It seemed to make the world bigger and Janeel's ruckus farther away. Grace was living in Isaiah's house. Tudor, the mortgage broker, told her the house had been sold and she had a week to move out. Typically, Grace hadn't said anything about being homeless. It was just like her not to impose, not to be pushy; if the situation was reversed, Deronda would have showed up on her doorstep with suitcases and a lawn chair.

They were at the Coffee Cup in their usual booth. "Aren't you gonna ask me?" Deronda said.

"Ask you what?" Grace said.

"Whether you can move into my place."

"I wasn't." She shrugged. "Maybe you don't want a roomie and I know you don't want a dog."

Deronda scowled, annoyed. "I don't know if you remember, girl, but last time I checked, we was friends, and as long as that dog is house-trained and don't eat little kids I'm cool with it."

"This is a little awkward," Grace said, "but, um—what would the rent be?"

"Rent? I'm mad at you now," Deronda said. "Maybe you didn't notice but I got bucks, and what are you gonna cost me? Four dollars on the electricity bill?"

"I don't know what to say."

"Say thank you and let's go
We hope you are enjoying the book so far. To continue reading...
Smoke
Joe Ide
Copyright © 2021 All Rights Reserved
Also in this series
Also by this author