Book info
Sample
Audiobook
Media
Author updates
Lists
Synopsis
'A book to cancel plans for' BELLA
'An ode to sisterhood and sexuality... Utterly refreshing' HEAT
'Daisy Buchanan writes about all the chaos and conflict of being a young woman' Red

This good girl is naked on the internet...

By day, Frankie lives an ordinary life: doting daughter, supportive sister, adoring aunt and (mostly) capable colleague. The only trouble is that she also feels invisible.

So by night, Frankie creates her alter ego, uploading risqué photos to a small community of online fans. She becomes sexy, confident and, most importantly, anonymous.

That is, until Frankie's two worlds collide and she finds herself thrust into the limelight, along with her secret.
Overnight, she becomes both a feminist icon and a target; wanted and worthless; powerful and petrified. Suddenly all eyes are on her.

...but is she ready to bare it all?

Limelight is a funny, touching and provocative tale of sisterhood, sexuality and self-esteem. What would you gain - and lose - by being yourself, instead of who everyone wants you to be?

'Daisy Buchanan has that special something that makes a wonderful popular fiction writer - acute observational skills, huge empathy and a perfect balance of light and shade.' Marian Keyes, author of Again, Rachel
'Buchanan works through big themes of power, sexuality, friendship and purpose with truly interesting and recognisable characters' Stylist
'Daisy Buchanan brings characters to life like no other writer' Lucy Vine, author of Seven Exes
Release date: June 1, 2023
Publisher: Little, Brown Book Group
Print pages: 90000
* BingeBooks earns revenue from qualifying purchases as an Amazon Associate as well as from other retail partners.
Listen to a sample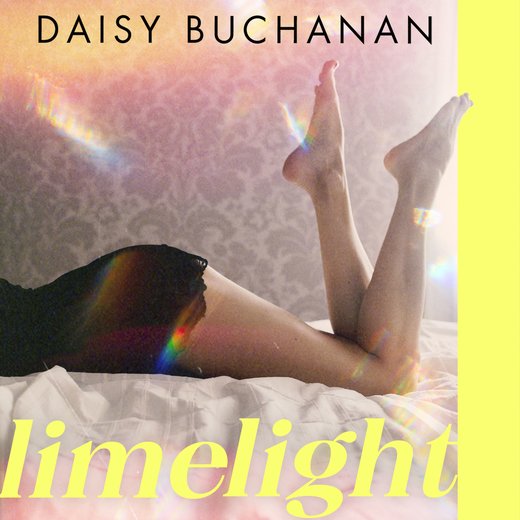 11:28:51
315.35 MB
June 1, 2023
Little, Brown
2023
Limelight
Daisy Buchanan
A photograph is a paradox. In pictures, we become still, and silent. Less than a second's worth of our feeling, breathing selves exists within the frame. A single image can flatten a full life.

Yet, in photographs we never stop moving. Our old ghosts come back to life, and we command them to animate our memories. These ghosts are cursed to exist within an eternal loop, reliving our hazy recollections for us with precision. We demand that the ghosts save us from our greatest fear: being forgotten.

I have another great fear, which is vanity. I am vain, I suppose. I take photographs of myself, and I look at photographs of myself. I am not comfortable with this compulsion – but it is a compulsion. It stopped feeling like a choice, long ago. I am desperate. I search the pictures, hoping the camera has captured proof of my value. When I blinked then, was I beautiful? Did I lose myself in a laugh, a sigh, a turn of my neck? Will I ever become real, vivid, alive?

I have been blessed and cursed with a litmus test. My big sister, Bean. She glows. On and off film, she is filled with life. Filled with light. It's a beauty that promises warmth. Yet, to stand beside it is to feel cold. It casts a shadow on me.

I cannot admit this to anyone.

There's a particular picture that haunts me. I begged my mother for her copy, claiming I 'loved' it, that I thought we looked 'adorable' together. The truth is that it fills me with such longing and envy that I want to stare it down. If I can only atomise my feelings, I can steal its secrets.

Bean looks beautiful, of course. Amber eyed, sweet and serene. Undeniable. There is something about her face that reads as a statement of fact. This is the way a cheek is supposed to curve. This is the exact place that a nose ought to begin and end. My face is a naughty, unruly classmate beside Bean's. She is the eternal example. Even when aesthetically on my best behaviour, I shall never be good enough.

Here, I am definitely on my best behaviour.

My tummy is pulled in tight, and I am clasping my hands over a chocolate ice cream stain. (I can still remember the stickiness and scratchiness where my palms touched the net of the tutu.) I'm beaming adoringly at my big sister, convinced that if I can only open my eyes wide enough, if I can make my smile big enough, a little bit of Bean might be projected inside me. Just enough to light me up. My right foot (chubby leg encased in neat white pointelle sock) is placed before my left, an imitation of ballet's third position, concealing the other white pointelle sock, which has unravelled itself again. I can hear my mother's muttered 'Beatrice never does this', feel the breeze of her breath against my calf as she bends, sighs, yanks me back into place.

I see my hair, yellow as marigold petals, a buoyant balaclava tufting up from my scalp. I see my nose – or rather, I look at my nose and see Bean's all over again, and wonder what life might have been like if it were half a millimetre shorter, or narrower. If I could have been half a millimetre happier. I see my clown mouth, too big, too bright, too false.

The precise moment captured is clear to me, if not the occasion itself. The recitals, concerts, pageants and fundraisers are blurred into one long opportunity to be good and help. Being pulled out of bed before it was light, being bundled into the back seat long before breakfast, being urged to 'think of the less fortunate'. I remember rationed sweets – rarely chocolate because, as evidenced, I could not be trusted not to spill. Bean whispering, Bean worrying, then Bean bored, something thrilling and unfamiliar pulsing from her headphones. Tugging on the rubber cord, begging to hear what she heard. Then listening anxiously, feeling confused and frightened.

I did not understand what I had asked for. Getting what I wanted never felt as good as the wanting itself.

I have probably looked at this photograph on nearly every day of my adult life. Sometimes I try to see the picture through a stranger's eyes, hoping to surprise these girls into switching places. I know what I crave and I'm ashamed of it. Just once, I want to be the pretty one.

For once, my body isn't the problem. It's my face that won't follow the rules.

If I turn and tilt my torso, lifting and twisting to the left, the roundness of my belly dissipates. The action creates the illusion of muscle tone. At least, according to my reflection. I stand on one leg. My body looks amazing.

Of course, I don't have my glasses on, and I've left the lights off. It's a dull, dark day. The room is only just illuminated by the (surprisingly flattering) blue light coming from Wingz'n'Thingz opposite. From the neck down, in my smudgy, grubby mirror, I look like the sort of girl who could give you a good time. Sharp angles and firm curves, a generic babe, reality TV bait. Not bad, considering that half an hour ago I caught sight of my own outline in a shop window and wondered why I'd gone out dressed as a lady vicar. I long to be sultry. In real life, my vibe is 'hearty', 'jolly', 'ruddy'. I've had more than one conversation where it has been assumed that I spent my school days playing a lot of hockey. I'm certain this never happened to Brigitte Bardot. No one ever looked at Julie Christie and offered her a big bowl of apple crumble with extra custard.

In this position, my waist is narrow, my legs are longer, my thighs are slimmer. But I'm obviously suffering, and I do not look beautiful. As I try to keep my body in place, my eyes bulge, my eyebrows hit my hairline, my pout becomes a grimace. I remember a Groupon yoga class, a teacher telling me off during a terrible attempt at Crow Pose. 'You're carrying too much tension in your face,' she sang, serene in Lululemon, seeming to float off the ground. She had a point. When I looked at myself in the studio mirror, it seemed a wonder I hadn't shat the mat.

I'm making a face like Frankie Howerd, from the Carry On films. It's not a great look for anyone. And you really, really need to avoid it if your name is Frankie Howard. Frankie Howard from nowhere of note. Frankie Howard from a handful of awful castings, an advert for the Thriller Griller barbecue, last shown in 2017, and from the Bazowwwww! box. On the box, I am actually making a Frankie Howerd face, opening my mouth and pointing with delight at man named Ken, who is supposed to be impersonating a donkey. Perhaps that's why the game sold so badly.

Planting my bare feet on the floor, I breathe in, slowly. My body is beautiful. I hold the breath for five beats. My body is useful. I try to breathe out even more slowly, and my tits wobble. Jelly on a plate. Fuck you, William Morris.

I have set alarms in order to wake up fifteen minutes early to look into this mirror and tell my body that it is beautiful. I have written affirmations. I've bought too many crappy crystals from Etsy sellers. I own at least thirty sachets filled with fragments of murky Himalayan rose quartz. Apparently, the secret to lasting self-compassion looks like something you'd put on your chips.

I have spent money that I do not have on sessions with faith healers in village halls on Saturday afternoons. I've drunk the Kool-Aid literally, as well as figuratively. Miriam, my boss, is best friends with a white witch, and she made me a self-love potion. I downed it and I was sick for seventytwo hours. I puked all over my duvet cover, washed it three times and eventually had to burn it.

For a while, there was no limit to the amount of expensive nonsense I would engage with in order to try to love my body better. After years of experimentation, I have discovered there's only one thing that works. The trouble is that for me, it really works.

I twist again, but I keep both feet on the floor. It's about manipulating the curve of my hip. It's simple physics.

If I fold and hold my left arm against my bare flesh, and let my breasts fall against it, the effect in the mirror is . . . compelling. Coital. The heaviness of me is shaped and contained.

Licking my lips, I cast my gaze to my feet. No, too subservient. Too sad. I shake my head, so my lion's mane falls in my eyes. That's the only bit of my body I like, all the time. It's thick, and wild, just like the rest of me – but in hair alone, these qualities are permitted and encouraged. I train my eyes on the floor and look up, through the curtain of hair.

I set the timer on my phone, before propping it against a pile of battered paperbacks. Then I resume my position, recreating the pose as precisely as I can. Focus! I think. But relax!

When the brief barrage of clicks has ended, I pick up my phone and examine the images. It's the ultimate act of narcissism, staring at myself while thinking 'Would I want her?'

My own face is such a mystery to me. The smallest movement in my jaw, or of my eyelid, makes all the difference. There are twenty photographs here, and twenty different Frankies. I see Menacing Frankie. Knackered Frankie. 'No, thank you, I don't need any help, I'm just browsing,' Frankie. Finally, Fuckable Frankie makes an appearance. Thank goodness. Number seventeen.

That's the shot.

The full-length ones always do well. I'll take more – on the bed, augmented by pillows, carefully positioned to conceal and reveal – but this is the photo I was hoping to get. The fuckable one. The fit one. The fake one.

It needs careful editing – a process which requires just as much time and attention as striking the pose. It's funny, there is a sense that filtering photographs is evidence of a superficial nature; it's something to sneer at. But it's hard to get it right. It's difficult to create something that looks easy. Even though I've done scraps of modelling, I don't look or feel like a model. Yet, alone in my bedroom, teaching myself how to make the most of my phone camera, I tell myself I am almost a proper photographer. Or maybe an improper one.

One day I would like to own a proper camera, though. I'm always half-heartedly 'saving up', scouring various auction sites to see if I can find a decent second-hand model, almost asking for one for Christmas. I scrape money together, I read reviews, blogs and magazines, I start to dream about what it might be like to be behind the lens, for a living – and then I picture myself in six months or a year, still here. Still stuck. People like my photos because people like tits. Not because I could be the next Corinne Day. A camera would be evidence of ambition, and audacity. And then, photography would just become another thing I failed at.

That said, in this context I know what I'm doing. Making infinitesimal adjustments to the light settings, I check my skin tone, clean up a little shadow and make sure I look as polished as possible. Smooth, pliable and pliant. Ready for the website. A safe space, where even a girl like me can pass for perfect. A place where I can be nearly naked, while hiding in plain sight; where I can stay invisible while secretly seeking to be seen. It's impossible for anyone here to find a context to frame me or fix me in place. No one knows my real name. I'm just @girl_going_alone.

A handful of users even start their messages with 'Girl' or 'Girlie'. It sounds offensive, but I love it. I don't want to be 'Frankie', here. Frankie has a hairy little toe. Frankie has been known to hide under a table if she thinks she has heard a wasp. But a 'girl' is a fairy-tale thing, an amorphous fantasy. Anything that anyone wants or needs her to be. Here, a 'girl' can never disappoint.

The lie I tell myself is that I need to alter the image enough to make sure no one I know could ever recognise me. But I don't believe anyone from my real life could ever find themselves here, looking for a cheap thrill.

The truth is that I love the sense of control that comes with photo editing. It's a contradiction that knots and loops. I couldn't explain it or justify it to anyone else because it doesn't even make sense to me. Fake Frankie gets to experience complete release. What I do in front of my phone is an uncontrolled explosion. And then Real Frankie, the nerd, the obsessive, steps in and carefully moulds the material. There is nothing false about filters; they allow me to reconcile my inner and outer selves.

The money will come. The messages will come. And today, I'll try not to think about the men who might be staring at me, touching themselves, maybe telling their partners they'll be ten minutes, that they've got to make a call or check something in the shed. I mean, it's Valentine's Day. It's depressing that I'm all alone, in Paddington, stuck in my damp attic room, turning myself on with my own vanity. But it would be much more depressing to be somewhere else, and someone else's girlfriend, wishing there could be one night when my partner put down his phone.

I like the attention. I like the validation. I like knowing I can create something that makes these men forget themselves for a moment. I especially like the knowledge that none of them would ever look twice at me on the street.

Usually, I am invisible, my spectacles misted with condensation, a woolly hat pulled over my ears. Once a week the odd one will shout, 'WHY ARE YOU SO TALL?' Last year, I found a beautiful jade-coloured coat in a charity shop. I had to donate it again after some teenage boys followed me down Edgware Road, shouting, 'Shrek! Shrek! Shrek!'

But online, the comments are kind. It's not just that these men think I'm hot – or rather, think that pretend, digitally manipulated me is hot – this is something I'm good at. I don't really have any skills or abilities. I'm not special, I'm not exceptional. I'm always coasting, drifting, stuck on the sidelines. It isn't that I've missed my chance; I'm just not the sort of person that inspires the stars to align in any way.

Still, my relationship with the site is complicated. It's completely legal, and I tell myself that I have nothing to be ashamed of, but I am ashamed. I don't yearn to be loved as much as I long to be looked at. I'm an attention seeker. The worst kind of woman.

But I need it. When I'm posing and posting, I feel as though I'm in control of my life. It seems safe; it's a space where I will only encounter kindness. And yet, I cannot bear to think of what I'd have to do if anyone found out. It is not a happy secret.

I'm scrutinising the image, trying to work out whether I could make myself look slightly more attractive, when my phone screen flashes. My naked body is instantly replaced by an image of a truly beautiful woman grinning broadly, her face flanked by two beaming little boys. Bean.

'It's your secret admirer!' she says. I squash my phone against my ear and under my chin as I grab my dressing gown from the back of the door. I'm extremely close to my sister but not naked-phone-call close. As she once said, 'Taking baths together when we were kids doesn't mean there's a lifelong clothes amnesty happening. In fact, we should be less nude together – we've used up our allowance.'

'Happy Valentine's Day! Did Paul pony up with a fabulous gift? A champagne hot-air balloon ride? Fireworks in the back garden?' My brother-in-law isn't typically a man of grand gestures, but he might surprise us all.

Her laugh ends with a sigh. 'Hardly. He's working late and we're getting a takeaway. I got a very sweet card from Jack, though. He made it at school. "I love you Mummy. You shout in the car."'

I like my nephew's style. 'He's not wrong, Bean. You do shout in the car.'

'He drew a picture. Stick Me, standing by my car, with a speech bubble that said, "I HATE YOU." When Social Services call, will you plead my case?'

I picture Bean's pristine kitchen, my nephews in their matching dinosaur T-shirts, and snort at the idea. Then I make the mistake of looking around my room. You could sell the contents and it wouldn't pay for Bean's fridge. I barely have furniture; just piles of books, and piles of dirty underwear. Sometimes I wish Social Services would come and remove me from myself. With a shake of my head, I push the thought away. Comparison is the thief of joy. Although, so are bras with loose wires – I really must sort out some of these piles.

'What was Mrs Beardley's brief, exactly?' I ask.

Bean sighs. 'I asked her, and apparently she told the kids to focus on what their parents' hobbies are.'

Given Bean has an actual Pilates instructor who comes twice a week, at 5 a.m., this seems unfair. But it jogs my memory. 'Did I send you that hilarious piece Maz Clarke wrote about hobbies? The one where she panicked about not having any, and lied about being able to juggle, and then became addicted to juggling . . . '

'I'm not sure,' says Bean. 'I might have read it somewhere. Anyway—'

'Or it might have been Caitlin Moran? I can't remember. I wish I wasn't so clumsy, I'd love to try to juggle. I wonder whether juggling can cure clumsiness . . . ' I drift off, picturing myself throwing balls in the air, then breaking mirrors, windows.

Bean interrupts my reverie. 'Listen, Frankie, can you do me a favour?' She sounds tense, and a little breathless. 'I've got an appointment and I'm going to be running late. The boys are at Becky's, would you mind picking them up for me and bringing them over? You'd be a lifesaver!'

I look through my window, out at the blue gloom, and think Yeah. I would mind. I picture Bean at her appointment. My photo addiction is sordid and secret but the whole world is happy to indulge my sister and her addiction to gel manicures. That's 'normal'. Lifesaver, indeed. Bean would miss major surgery if it was scheduled when she was supposed to be getting her nails done.

I consider putting my coat on, and I can already feel the dank winter air seeping into my scarf. The sogginess. The scratchiness. 'Bean, I just got in! And I'm in my dressing gown. Can't Becky bring them to the nail place?' Damn. I shouldn't have told her about the dressing gown; she's always on at me to be less slobby.

'Franks, I'm not at the nail place,' she says, sounding hesitant. 'I'm at the hospital.'

Panic seizes me. 'What? Shit! Oh my God, are you OK?' I hear a siren, which seems like an awful omen. 'Are you in an ambulance?' I add, picturing Bean prone, surrounded by paramedics, speeding past my door.

'Frankie, calm down. You're so suggestible! Was that a siren? You live near St Mary's, you're on the route. I always hear sirens when we're on the phone; I've seen you sleep through them. I'm fine. I'm not in an ambulance. It's just a boring old UTI,' says Bean.

She sounds fine. A little tired, a little grumpy, but not as though she might be bleeding from the head. 'Poor you, though,' I say. 'You'd only just had one, too!'

'Yeah, last month,' says Bean. 'It got sorted pretty quickly, but my GP followed up. There's some bullshit initiative, a clinic aimed very specifically at mothers under forty living in south-west London with Aries rising and bladders the size of geriatric hamsters . . . '

'Is that too big or too small?' I ask, gravely. 'I have a theory that my bladder is half the size it should be, but maybe stretchier? Because sometimes if I drink a lot of coffee—'

'Frankie, please.' Bean sounds exasperated. 'Just get the boys. I'll owe you one. I'll owe you one million. You remember where Becky lives? I'll text the address, she's just fifteen minutes' walk from us. Have you got keys?'

No, I threw them out of the window. It was a piece of performance art. I called it 'The Feckless sibling'.

'Yes, I've got keys,' I say, wearily. 'I'll be there within the hour.' And I am rewarded for sucking in my sarcasm, because Bean says, 'Thank you, Frankie. I don't know what I'd do without you,' and she sounds like she means it.

With great care, I save my photos into a hidden folder, which nests at the core of a series of Matryoshka-doll dummy folders: 'Boiler Instructions' hides the ambiguous 'People and Places!' Which hides the truly off-putting, appalling sounding 'BANTS HOLIDAY ADVENTURES'. I don't know who I'm trying to convince. It's obvious to anyone that I don't have the sort of wide social circle with which one has BANTS ADVENTURES. It is even more obvious that I don't know how my boiler works.

Then, with less care, I attempt to put on as many items of clothing as possible in under three minutes. Leggings, jeggings, sweatshirt, jumper, woolly hat, scarf and gloves are unrolled and layered with as much speed as I can muster.

There's an old-fashioned party game in which this burst of activity would be followed by an attempt to eat a bar of chocolate with a knife and fork. Instead, I pat my pockets, lock my door, and hurl my body down the stairs while wondering why the scientific community has made such strides in things like 3D printing, yet has not come up with a fast and painless way to get to Clapham.

Before I'm at Becky's door, I can smell vanilla, sweet and warm, beckoning me from the pavement. Shivering, I pull my scarf a little tighter. I'm still sweaty from the Tube, but the projection of warmth and the idea of future cosiness is making me especially aware of the current cold. As I press the doorbell, I remember what I'm wearing – more or less all the warm clothes I own – and feel a bit shabby and selfconscious. I've only met Becky a couple of times, but I know she is the very essence of Middle Class Womanhood. This door is the portal to Pure Clapham. She makes Bean look like . . . well, me, I suppose.

'Sorry!' says Becky, by way of greeting. Her jumper is very pink, and very fluffy. It matches her very pink face and her very fluffy blonde hair. 'Oh! It's you.' She looks up at me fearfully, as though I have come to steal her eggs. 'We made cookies, which was terribly naughty of us. I hope Bean doesn't mind.'

Bean doesn't give a shit, mate. You haven't set her kids up in a commercial meth lab. It's just some chocolate chips.

'Your secret is safe with me. Anyway, Bean is just super grateful to you for looking after the boys,' I say. 'Are they ready?'

'I think so,' says Becky, indicating for me to follow her into the hall. 'You don't want a glass of wine, do you?' She peers up at me from over her shoulder, fearfully. I suspect she thinks she ought to be offering me the blood of a freshly slaughtered virgin, or a nice mug of petrol.

From what Bean has told me, I know I am Becky's ultimate nightmare come to life. Becky has a perfect home, a perfect child (Aloysius – I know) and a perfect marriage, apparently. But she believes, quite sincerely, that all her good fortune rests entirely on her ability to maintain a classic size-eight figure. She will not have eaten a single cookie. In her eyes – and it's my height as much as my weight – I am a monster from another realm.

To her credit, she has only ever spoken to me in a manner that is polite, kind and civil. But she looks at me as though my body might be catching. Bean is offended on my behalf. I choose to find it hilarious.

'You're sweet to offer,' I say, 'but we'd better get the chaps back.' See? I might look like the Iron Giant, but I speak fluent Clapham.

'Boys!' I call out. 'Are there BOYS here? Jack! Jon! Get your shoes on!'

And then, the magic rush, the swelling, soaring, ascending notes of my heartstrings as I hear my name, followed by footsteps tentative (Jon) and thundering (Jack). A pair of sweet, hot, sticky little dark brown heads hurl themselves at my knees.

'Careful, boys!' calls Becky. 'Don't get chocolate on your auntie!'

I drop to a crouch and wrap my arms around them both, squeezing hard.

'Fuh— Frankie, I mean, Auntie Eff . . . anyway, please can Ally have a hug?' whispers Jon, entirely audibly.

I look. Aloysius is standing behind the boys, grinding his right heel against the floor, clasping his hands. His eyes are downcast.

'Of course!' I reply. 'Ally, would you like to join in with the hug?'

'I suppose so,' he says, solemnly. He walks towards us slowly, before stretching his arms around my back and burrowing under my armpit. I daren't look at Becky, but I try to send her a psychic message. It's safe. I'm not going to snatch Aloysius up into my jaws and fly off with him.

'Now, has everyone got everything?' I ask, preparing to carry school bags and book bags and dinky embroidered drawstring PE bags.

'It's alright, they dropped everything off at home before coming here,' says Becky. 'But please take the cookies. Please.' She proffers a giant Tupperware box.

'Mummy, they're not taking them all, are they?' says Aloysius, sounding bereft. 'Because you promised, after last time . . . '

Shamefully, I don't think I have the energy to intervene on Aloysius' behalf. Becky is fierce – if I tried, I suspect I'd end up in a Tupperware box myself.

'Right, let's get going,' I say, quickly. 'Shall we sing a song on the way home? Thank you so much, Becky. Bean sends her love; you'll see her soon, I'm sure. Say thank you, boys!'

'Bye, Ally. Thank you, Mrs Becky!' calls Jack. 'Auntie Frankie, I learned a song at school today, can we teach it to Jon?'

'Sure,' I say, as the door closes behind us. 'What's it about?'

'It's about being friends!' says Jack, excitedly. 'It's by the Spice Girls.'

'Right,' I say, taken aback.

'Auntie Frankie, what's a lover?' he asks. 'Mummy wouldn't tell me but I thought you might know.'

'Um . . . I'm not sure!' I say, brightly, not certain of what is about to come out of my mouth. 'Is it to do with not liking the sea? People who don't go to sea are called landlubbers – maybe it's another way of saying that?'

J. . .
We hope you are enjoying the book so far. To continue reading...
Limelight
Daisy Buchanan
Copyright © 2023 All Rights Reserved