Book info
Sample
Audiobook
Media
Author updates
Lists
Synopsis
The richly atmospheric and luminous debut about three generations of women whose magic is as much a part of life as love, death, and the rich, dark earth beneath their feet--perfect for fans of Practical Magic and Midnight at the Blackbird Cafe. 

There's something magical about Yarrow, Kentucky. The three empathic witches of the Haywood family are known for their shadow garden—from strawberries that taste like chocolate to cherry tomatoes imbued with the flavors of basil and oregano. Their magic can cure any heartache, and the fruits of their garden bring a special quality to the local bourbon distillery. On one day every year, a shot of Bonner bourbon will make your worst memory disappear. But the Haywoods will never forget the Bonners' bitter betrayal.

Twenty years ago, the town gave up more than one memory; they forgot an entire summer. One person died. One person disappeared. And no one has any recollection of either.

As events from that fateful summer start to come to light, there must be a reckoning between the rival Haywood and Bonner families. But untangling the deep roots of this town's terrible secrets will expose more than they could ever imagine about love, treachery, and the true nature of their power.
Release date: September 13, 2022
Publisher: Grand Central Publishing
Print pages: 320
* BingeBooks earns revenue from qualifying purchases as an Amazon Associate as well as from other retail partners.
Listen to a sample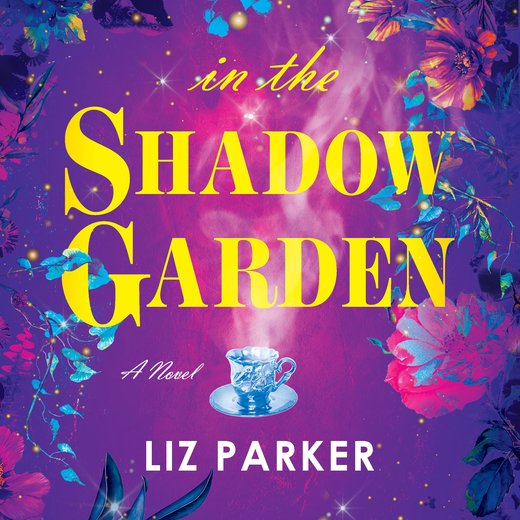 09:12:22
252.87 MB
9781668616369
September 13, 2022
Hachette Audio
In the Shadow Garden
Liz Parker
Yarrow, Kentucky, was big enough that you didn't know everyone, but small enough that it felt like everyone knew you. For Addison Haywood, it wasn't just a feeling. The entire town of Yarrow did know her. Just like they'd known her mother and her grandmother and each generation of Haywood women as far back as anyone could remember.

For years, the people of Yarrow would bring their heartache to the cottage at the edge of town, where a Haywood would take one look at them and see the pain that had sprouted from their hearts—the yellow carnation petals of disappointment, a petunia hinting at resentment, the trailing leaves of a willow revealing a sadness, soft and deep. All one had to do was ask, and a Haywood would uproot the suffering from their heart and ease their sorrow.

The Haywoods would then take that pain out the back door, bury their hands beneath the soil, and offer it to the earth. The more pain their shadow garden took, the more it thrived. Though summer had come, the garden produced cabbage and greens in abundance, as if the oppressive heat didn't touch them. Even in winter, as frost gripped the rest of the land, within the shadow garden, peppers bloomed, blackberries fattened on the vine, and sunflowers opened wide beneath the snow.

But not every pain required magic to be remedied. Sometimes a simple cup of tea would do, and so, twenty-five years ago, Irene Haywood opened Lavender & Lemon Balm. In the tea shop, the Haywoods paired nonmagical plants' inherent properties with each customer's needs. Chamomile for anxiety. Valerian for insomnia. Lemon balm for sadness. Then they'd look to the tea leaves left at the bottom of the cup for insight into their customers' lives and share what the universe had to offer.

Of course, when a cup of tea wasn't enough, the Haywood magic was there to help—and it would be, as long as each generation had a Haywood born with that magic.

At least, that's how it was supposed to work.

At age twenty-four, Addison should've been well established with the family gift, but after one disastrous incident, she couldn't be trusted to go digging around in anyone's heart without her mother or her grams at her side.

She'd worked in her mother's tea shop less and less since then, every moment spent inside its doors a reminder that she couldn't offer her neighbors the healing they sought without risking taking more than she should. These days, Addison had to have a very good reason to visit her mother at work.

With a deep breath, Addison squared her shoulders and stepped through Lavender & Lemon Balm's door.

The shop's heady herbal scent enveloped her, all florals and leaves, and though for years nothing smelled more like home, now it only reminded her of the uncertainty of the future and her magic right along with it. But today she let herself breathe it in, because for the first time in a long time, Addison had hope.

Two midcentury armchairs were nestled in the corner of the room between shelves packed with jars upon jars of leaves and roots and flowers. Small wooden tables sat in strategic spots, littered with dirty mugs.

A hand-scripted sign hung above the register.

Lavender & Lemon Balm

Teas and Tinctures: Priced as Marked

Tea-Leaf Readings:

—15 Minutes: $25

—30 Minutes: $40

—60 Minutes: $70

Healing Sessions (Local Customers Only):

—Anger/Frustration: $50

—General Sadness: $75

—Shame/Disappointment: $100

—Fear/Anxiety: $125

—Grief/Loss: $150

—Trauma: $200

We retain the right to adjust pricing based on difficulty. Equal-value trades accepted as payment on a case-by-case basis. Healing will not remove all pain but will help ease suffering. Subscriptions for mental health-related appointments can be arranged at a discounted rate.

Closed for tea-leaf readings and healing sessions on Thursdays.

Addison spotted her mother sitting at a table in the back. Irene Haywood had her long orange hair tied in a thick braid that she'd pulled over her shoulder, and she wore a loose crew-neck T-shirt tucked into her jeans. At the sound of the bell tinkling above the door, she glanced up. Then, she waved for Addison to join her.

Sarah Roberts sat across from Irene. The woman was older than Addison but younger than her mother. Begonias bloomed in her aura, a sign that she was experiencing unwanted thoughts. While the Haywoods were unable to remove her trauma completely—their magic couldn't take away the memory of what happened to her or eliminate the very real scar it had left on her heart—they'd been able to ease the weight of it so much that while she used to visit them weekly, now they only saw her every few months at most.

She held a teacup in her hands.

"Why don't you sit in on this healing session?" Irene asked.

Addison knew what her mother was doing. It was a safe space for Addison to try her hand at healing again. She almost refused, but if she let her mom walk her through her magic the same way she'd done when Addison was a kid, Irene might be more amenable to the real reason Addison had come into the shop that morning.

To her customer, Irene said, "You don't mind if Addison joins us, do you?"

Sarah smiled sadly and shook her head. "Not at all. Someday it'll be you I come to for this anyway."

"Hopefully by then the chamomile will be more than enough," Addison said, as Sarah set her teacup on the table. "Anything specific bring you in today?"

Sarah laughed softly. "The usual triggers have me in a bit of a dread spiral. Maybe one day I'll have my confidence back without worrying about a stray thought taking it right out from under me."

"Let's see what we can do about that," Irene said.

She held one hand out faceup. Addison mirrored her, and Sarah placed her palms in theirs. Addison closed her eyes and felt her mother's energy beside her.

"You see the anxiety?" Irene asked.

Addison nodded, then remembered her mother's eyes would've been closed, too, and said, "Yes."

Addison followed the erratic pulse of fear from the tips of the woman's fingers, along her veins, and to her heart. Already Addison could see the result of her mother's work, the lingering scars from where Irene had pulled the effects of the trauma free. Right at the center, a fresh crop of pain had sprouted from Sarah's heart, its leaves just starting to unfurl, its roots attaching themselves to her joy, her confidence, her self-worth.

"Now gently lift the roots from the soil," Irene said.

Addison started to tug, but as she did, the full root ball shook loose. She inhaled, sharp. Then, she froze, terrified if she made another move, she'd remove too much. Again.

"Mom," Addison whispered.

Beside her, Irene whispered softly, "Don't worry. I'll take it from here."

Addison watched as her mom gently pulled the roots free, and all the parts Addison had brought up with them stayed behind where they belonged. Then, Irene transplanted Sarah's anxiety into her own heart, where it would sit until she got home and handed it over to the shadow garden.

When Addison opened her eyes, the tight set of Sarah's mouth had melted, and she smiled softly. Her aura of begonias had shifted so it now radiated from Irene.

"Thank you," Sarah breathed as she squeezed both of their hands one last time before she pushed back from the table and stood.

"Always," Irene said.

Addison waited until the door closed behind her and the shop was empty before she turned to her mother.

"It's okay," Irene said. "We'll figure out your magic."

"That's actually what I wanted to talk to you about," Addison said. "Sylvia Bonner has a request."

Her mother's eyes widened. She opened her mouth, closed it, then shook her head, before she walked away and started preparing herself a cup of tea without another word.

There were two things every Haywood woman knew: never trust a Bonner, and always trust the leaves.

"I don't care what Sylvia Bonner is asking. The answer is no," Irene said. The teakettle's whine emphasized her words.

"Mom, her husband died. Shouldn't we at least think about it? She just wants an order of rosemary from the garden for the funeral. Apparently she plans to do a toast or something."

"We will not be selling that woman a single thing from our garden."

A Bonner's betrayal had changed her life forever, and the well of rage still boiled deep inside her. Irene was not about to let her daughter make the same mistakes. She hoped the tea would help tamp enough of that anger down so she could focus on getting through to Addison.

But Addison just rolled her eyes, opened a jar of lemon balm, and tossed a few leaves into Irene's mug. "I should've waited until you put Sarah's pain in the shadow garden."

Though Irene's heart raced, she knew the anxiety wasn't her own. She'd been doing this work long enough to not let others' suffering affect her—too much. "That wouldn't have made a difference. Sylvia Bonner wants to make sure there isn't a dry eye at that funeral, and I will not let her use our magic to help people feel artificial grief for a man who won't really be missed."

Each fruit, vegetable, and herb from the shadow garden slightly amplified a person's emotions, making joy sing a bit brighter and melancholy hum a touch deeper. It wouldn't be enough to leave the funeral's guests feeling fully bereaved, but it would certainly help set the mood.

"Maybe it's finally time for you to get over what her son did to you," Addison said as she circled around to the front of the counter. "It's been more than twenty years."

"This isn't about him," Irene said. "It doesn't matter how long it's been. Sylvia came to you because she knew I'd say no."

Addison rested her elbows on the countertop, her brown hair falling into her face. She might not have the strawberry-blond curls and hazel-green eyes that marked every other Haywood woman, but she had Irene's freckles, her sun-kissed shoulders, and her stubbornness.

"Maybe it's time we started saying yes to the universe," Addison said.

"This is not the universe," Irene said through clenched teeth.

"That's where you're wrong," Addison said. She pulled out her phone, swiped through her photos, then placed the screen in front of Irene.

"What's this?" Irene asked.

"My reading from this morning."

"And why is it relevant?" Irene asked as she looked at the symbols the leaves formed at the bottom of Addison's teacup.

A ladybug. A fern frond. A hand pointing to an ear of corn crossed with a sprig of rosemary.

"Sylvia specifically asked for rosemary," Addison reminded her.

As much as Irene wanted to, she couldn't explain the reading away. Not when the tea leaves were so clear. But that didn't mean she wasn't going to try. "So, the universe warned you she was going to ask for rosemary from the shadow garden," Irene said. "That doesn't mean we sell it to her."

"The hand is pointing for me to do exactly that and you know it."

Ladybugs had been attracted to Irene's daughter since she was an infant. Now, whenever they appeared in the leaves, they meant Addison. Irene knew this. The fern, a symbol of magic, spoke to the troubles Addison was having with the family gift. And the corn, a sign of bourbon, usually meant the Bonners, who ran the distillery that brought so many tourists to Yarrow.

"I don't like it," Irene huffed.

"You don't have to," Addison said. "But I can't ignore it and turn her away."

Irene pressed her eyes closed. Irises bloomed in Addison's aura, and Irene couldn't bring herself to crush the fragile hope building in her daughter. "You know your grams isn't going to be happy about this."

"Maybe the Bonners aren't as terrible as you and Grams say."

"The Bonners are exactly that terrible," Irene said. "They offer this town empty magic, as if forgetting your darkest memory is the same as healing."

"They offer magic our garden gave them through the dark corn," Addison said. "Magic you willingly used that summer twenty-five years ago."

"But that I didn't use to forget the pain Nate Bonner caused me."

"I've heard that story a hundred times," Addison said.

"Clearly it hasn't sunk in." Irene took a seat in one of the armchairs and motioned for Addison to join her. She held her teacup in both hands and stared at her daughter over the rim. "If I'm going to agree to this, then let me remind you, once again, exactly what kind of people you're doing business with."

"Here we go…" Addison said.

1997 was supposed to be the start of my happy ending. I'd carved out my own bit of Yarrow, a little shop right on the town square, and the grand opening had been a success. Tomorrow would mark the unofficial start of summer, my favorite season of the year, and I wasn't about to let a snail and a snake in the dregs of my tea take that from me, even if I couldn't shake the twisting in the pit of my stomach. The snail—a sign of infidelity—I'd been seeing for almost a year, but I'd yet to find any proof that the reading was true. I'd been engaged to Nate for a full month, I was truly, deeply in love, and he was as faithful as the sunrise.

I was sure of it.

But if the symbols in my cup were to be believed, I was in for betrayal.

That night, Nate was supposed to have stopped by to help me close up before taking me to dinner. It was our first night alone in almost a month. I'd bought a little special something for the occasion and couldn't wait to see the look on his face when I stripped down to it.

We'd had no time for each other in the weeks leading up to the ribbon cutting. It had just been me and Clem and—

Irene paused and shook her head as she tried to put the pieces together, but she just couldn't remember any of the summer after that night.

"Please spare me the details about your lingerie purchases," Addison said, breaking Irene's concentration.

"This is my story. I'll tell it how I want to tell it."

I looked out over the town square as I locked the door. Backyard roosters crowed the sun into the sky, and hounds woke the moon with their songs. Fireflies broke up the gloom from the Bonner bourbon distillery—their light just enough to chase away the darkness that clung to windows and walls and branches like soot, a thin dusting of shadow.

Clem came up beside me and flipped the Open sign to Closed. She'd ditched her black leather jacket as soon as the humidity had settled in, and she had on her favorite Cranberries T-shirt. We'd gotten it together at a concert in the fall.

I forced my worry over the tea leaves away. It probably wasn't even my own fear anyway. Just that morning, I'd healed a young mother's anxiety over her son being slow to start walking, and until I could get home and give the emotions to the shadow garden, they'd sit right in the center of my chest, putting down roots in my heart as if the anxiety I'd taken from her was my own. It had to be that.

"Our first day on the books," Clem said.

I turned and leaned the back of my head against the glass. "We did it."

Though Clem wasn't family, she might as well have been. We'd been best friends since we were kids, and opening a tea shop together had been our dream, as fewer and fewer people were showing up at my mother's door, choosing instead to give their darkest memories up at the annual bourbon festival, rather than heal slowly over time, their suffering eased by Haywood magic.

Clem looped her arm through mine.

"Honestly, I didn't think we'd pull this off until our thirties," Clem said.

"All of our dreams are coming true," I said.

"Some might say you've peaked." Clem grinned and looked at the Bonner-family diamond on my left hand. "Speaking of which, wasn't Nate supposed to be here an hour ago?"

I looked at the shop's answering machine. There were no new messages.

"This isn't like him," I said.

Clem arched an eyebrow. "If you wanted a man who showed up on time—"

Irene paused and looked down into her mug. Again, she felt like she was grasping at straws—at something she couldn't quite place.

"So, the Bonners don't know how to keep track of time," Addison shrugged. "That doesn't make them bad people."

"You know that's not how the story ends."

"I just think you're looking to point out how terrible they are," Addison said.

"Because they're terrible," Irene said, then she continued.

Clem sighed. "If Nate's not here by the time we're done closing up, you and I are going for milkshakes."

"Milkshakes were not what I had in mind," I said.

"Spiked milkshakes." The two of us had given up bourbon in the final weeks leading up to the shop's opening. We had too much to focus on to be drinking.

As Clem headed behind the register to count the drawer, I picked up dirty teacups. I started for the sink in the back, when a black Porsche in the alley caught my eye. It sat a few shops down, hidden behind a dumpster. Had I not been at just the right angle, I might not have seen it at all.

"Nate's here!" I set the dishes down in a hurry and wiped my hands on the sides of my denim overalls before brushing my curls out of my eyes.

When I stepped into the alley, the summer heat hit me like a physical thing. I hurried toward Nate's car. But with each step I took, I slowed, the feeling in my stomach twisting deeper.

The car looked almost hidden the way he'd parked it.

The windows were fogged.

The frame shook.

I froze. Blinked.

I took a deep breath, fists clenched. Cicadas hummed as they landed on the pavement around me.

I'd asked Nate if there was another woman after I'd seen that first omen. I'd asked him again, and again. But he'd wrapped his arms around me and told me how much he loved me and promised me a life together. And every time, I'd believed him.

Until now.

I should've listened to the tea leaves. I should've listened to my mother.

"And you should listen to me now," Irene said.

"Really, Mom?" Addison said.

"She was right," Irene said. "I could have saved myself a lot of heartache."

A cicada perched on the back windshield, rubbing its wings and humming in time with the angry beat of my heart. I tried to open the car door. Inside, a woman lay sprawled in the back seat, barely visible through the dark tint of the windows. The look on her face was enough to tell me exactly where Nate was.

I only half recognized her, the way you might recall someone you'd seen at the grocery store or pumping gas at one of the town's two filling stations. She was no one I knew. I didn't know if that made it better or worse.

I pulled the front door open wide, and the woman shrieked.

Cicadas descended on the car in a swarm.

As the woman closed her knees, Nate got caught in her tartan skirt. Once he'd managed to untangle himself, he turned to look at me with wide eyes and flushed cheeks. His hair stuck out at odd angles.

"Irene?"

He made his way out of the car. When he took a step toward me, I held up a hand.

"I thought you loved me." I choked on the words.

"I do." He rubbed the back of his hand over his mouth, and I grimaced. "This was a mistake."

The woman in the car leaned forward. "A mistake?"

I almost felt bad for her.

Almost.

Nate looked back at her. "I'm marrying Irene Haywood," he said.

"You're…" the woman started, then shook her head as she pushed the passenger seat forward and jumped out of the car, skirt askew. "So, this past year meant nothing to you?"

The words rattled around in my head as the cicadas' song reached a crescendo.

"I've done everything for you." My voice was a whisper. "I've ruined my relationship with my mother. For you."

I should've known better.

It was a rare person in Yarrow who had anything but good to say about the family who owned the town's world-famous bourbon distillery. But not the Haywoods. You had to be careful around a Bonner. One word and they'll have you eating out of their hand. All the things my mother had told me were true.

I'd ignored her. I let a friendship bloom into something more and—

"I just don't know how you couldn't have seen he was going to be one of those guys," Addison interrupted.

Irene pressed her lips together. When she tried to think of her friendship with Nate before they got together, even that felt tainted. Like it had all been a dream. Hazy, but not completely blank like the rest of the summer that had changed the course of her life forever—she ended up pregnant, her brother was dead, and no one in town remembered a thing.

I stepped closer to Nate until he stumbled back against the car, and we were face-to-face. I could smell the pungent scent of marigolds that was all him—mixed with sweat and bourbon and god knew what else.

"Why don't we forget about all this?" he said.

I pulled back my hand, and the world moved in slow motion. My fist collided with his nose. Cartilage cracked and it felt good. Blood spilled from his nostrils, down his face, and onto his white button-up.

I shook out my hand. Then I twisted the ring off my finger and threw it at him. It hit the ground. Light glinted off the diamond, and he dropped to his knees to retrieve it.

A voice came from behind me, just loud enough to be heard over the cicadas. "What the hell?"

I stepped back without a word and turned to find Clem standing there in her black combat boots, eyes narrowed as they skipped from me to Nate to the woman by the car. Nate stood, one hand clutched around the ring and the other . . .
We hope you are enjoying the book so far. To continue reading...
In the Shadow Garden
Liz Parker
Copyright © 2022 All Rights Reserved