Get some free reads this weekend. Changing Fortune Cookies and more
Changing Fortune Cookies, book #14 in the Auntie Clem's Bakery series is free this weekend at all of the major online stores. Download today!
You can also get the first book in the series, Gluten-Free Murder as a free download, or a collection of the first three for just $2.99. Start reading this sweet series today!
Changing Fortune Cookies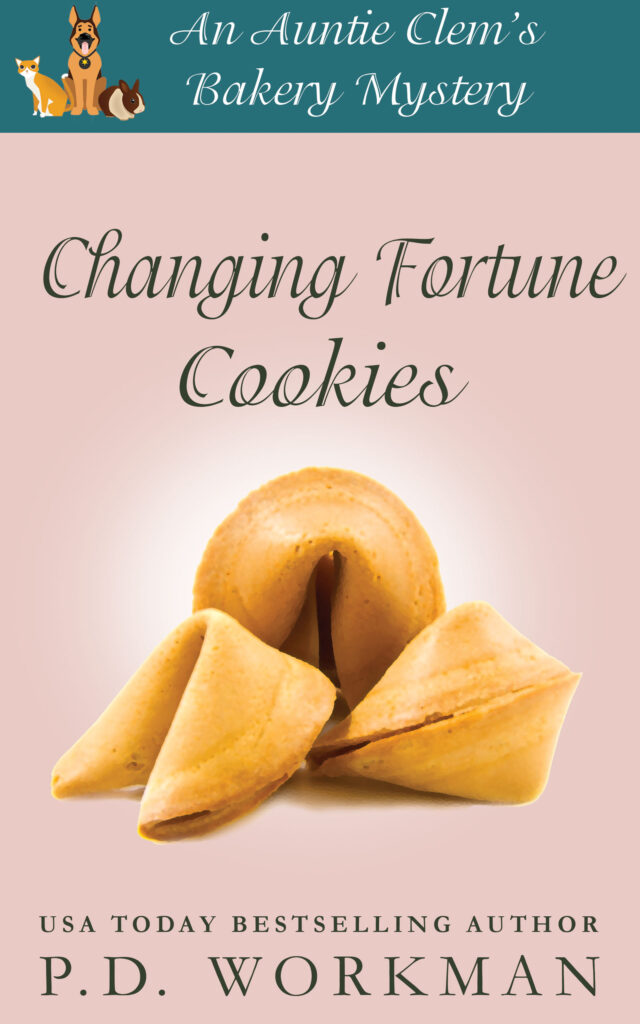 Fortune Cookies Favor the Bold

The baker turned sleuth is hard at work once more, trying to run her business while at the same time tracking down a missing boy. Is he missing by his own choice, as the police suggest, or has he been kidnapped and held against his will?

The clues are all there, but can Erin decipher them before it is too late?

⭐️⭐️⭐️⭐️⭐️ I love this series and always look forward to another adventure with Erin, Terry and K9, but this one blew me away … This is an intense story for a cozy mystery but it is well worth your time.
— Kim, Goodreads reviewer

Like baking mysteries? Cats, dogs, and other pets? Award-winning and USA Today Bestselling Author P.D. Workman brings readers back to small town Bald Eagle Falls for another culinary cozy mystery to be solved by gluten-free baker Erin Price and her friends.

Have your gluten-free cake and eat it too. Sink your teeth into this sweet treat now!
AUTHOR DIRECT RETAILERS SAMPLE BOOKBUB BINGEBOOKS GOODREADS
Clicking the Author Direct button allows you to download directly from the author
Download format options are Kindle or ePub (iBooks, Nook, etc.) format
And more!
I have searched out more freebies for your enjoyment!