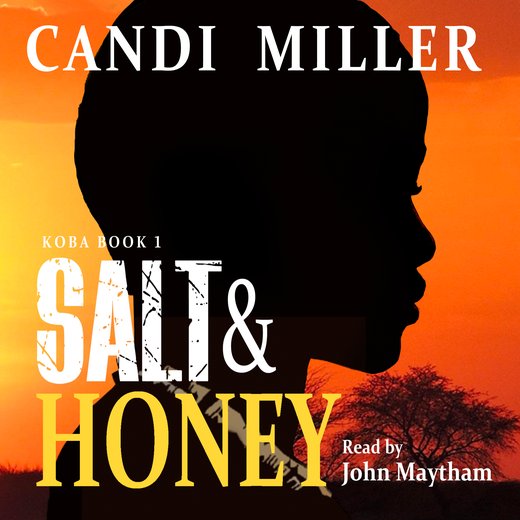 Book info
Media
Author updates
Lists
Synopsis
'Hide!' shouts her father. Then he breaks cover to draw the hunting party away across the blackened plain. The child sees them shoot him. And murder her mother. 
It's the 1950s but Koba is a hunter-gatherer from an ancient living culture. She's a survivor.
Alone in a cave, she fends for herself, talks to her ancestors, breaks taboos. She gains healing power and tries to ignore the warnings she feels. She trades with the teenage son of the family who orphaned her – bushcraft for jive dancing, salt for honey.  
But now she's in the greatest danger she's ever faced: she's falling for a white boy in Apartheid South Africa, where love across racial divides is brutally punished. She hears the axe shatter the bedroom's wooden shutters but Koba won't run.
Book 1 of this fast-paced saga introduces a striking character into romance-writing, offering readers a fascinating glimpse into a forgotten way of life and into recent black history.  
"...a finely drawn portrait of a disappearing world." CHLOE CAMPBELL Times Literary Supplement.
'Candi Miller has given voice to a people hunted and harried to near-extinction'. CHRISTOPHER HOPE.
'Salt and Honey ... it's a book to have and to hold and to savour... I read it straight off over several sittings. Each time I put it down I was desperate to get back to it.' DOVEGREYREADER
"Congratulations also to Candi Miller for hitting the shortlist (World Book Day, Books to Talk About, 2008) with Salt & Honey. ... I just can't get it out of my mind. An absolutely stunning novel - the culmination of years of research, transformed by Miller's love for Southern Africa and her burning, poetic imagination - " MUSINGS FROM A MUDDY ISLAND
* BingeBooks earns revenue from qualifying purchases as an Amazon Associate as well as from other retail partners.